The Undertaker Enjoyed Working With CM Punk In WWE, Denies Having Beef With AEW Star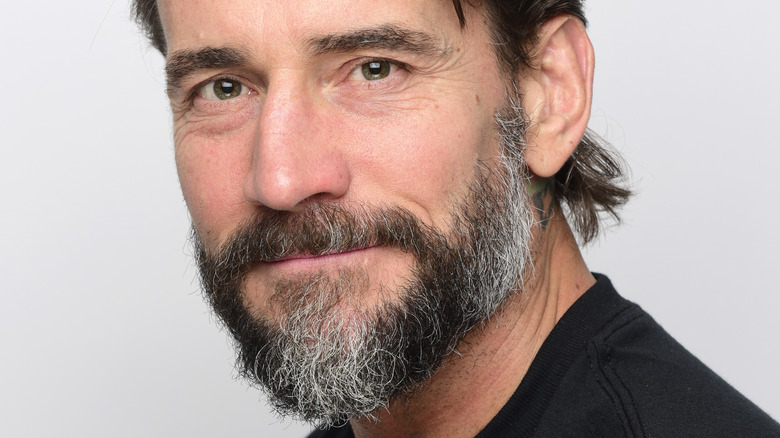 Vivien Killilea/Getty Images
Often regarded as one of the defining stars of the early 2010s, CM Punk catapulted his stock in mid-2011 by unseating John Cena to become the WWE Champion. It was in his second title run, though, that Punk solidified himself in the record books, carving out the longest title reign in the modern era at the time with 434 days.
Following his shocking loss to The Rock at the 2013 Royal Rumble, Punk looked to bounce back by snapping The Undertaker's illustrious WrestleMania streak. Unfortunately for Punk, his bad luck continued, as The Undertaker walked away with the win at WrestleMania 28. With The Undertaker as the victor, some felt the outcome tarnished the long push of Punk and may have ignited some real-life "beef" between the two men, but as revealed by The Undertaker, they worked quite well together.
"He was great to work with. I'm very proud of that match. We sat down and we thought about ideas and everything. It was great," the WWE Hall of Famer told Inside The Ropes. "I had no beef with Punk, he was always business with me. Hopefully, I was with him [too]."
The Undertaker continued, reiterating that he never felt any "disdain" for him like some previous reports suggested. "He was good with me and that's all that matters. Business is business, whatever's best for business...Everybody thinks they're an expert but they really have no clue. It's ridiculous online. Business has always been business and [Punk] was always business with me," he said.
CM Punk ended up leaving WWE, and professional wrestling, the following year before making his return to the business in August 2021 when he joined All Elite Wrestling.