Mark Henry Got Emotional During Sami Zayn/Kevin Owens Embrace On WWE SmackDown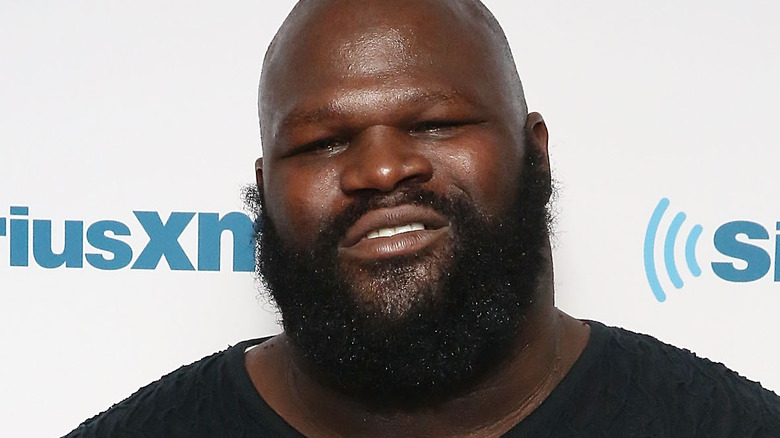 Astrid Stawiarz/Getty Images
Last Friday on "WWE SmackDown," the long-running storyline with Sami Zayn, Kevin Owens, and The Bloodline hit its next step with Zayn and Owens reuniting after months of being on the outs after Zayn went all in with Roman Reigns and co. at Survivor Series. 
It was a genuinely emotional moment in a world where that can be rare, which made it stand out even in an ongoing storyline that's already widely praised. On "Busted Open Radio," co-host Mark Henry — whose 2013 retirement fake-out elicited a lot of genuine emotion — laid out what made Friday's angle so electric. 
"I'm just gonna say it: There's very few times you get the feel-good moment to where it makes you almost cry," Henry explained. "Like the movie when the dog saves the baby. It's just like Disney, you know? The Disney finish! That was the Disney finish last night, man. I found myself going [deep breath] 'Whoa, that was heavy.' It was redemption, It was forgiveness, It was grace. Mercy. All those things that make ... my heart feel better. It was a heartfelt moment, and it's hard to create because it's wrestling — big brutes, people hitting each other. But to be able to get that emotion like that? That's a skill, that's an art. It was well, well done."
Henry also noted that Owens and Zayn's real-life closeness, which extends to their families and going on vacations together, added to what made the angle work. "They really do give a sh*t about each other," he added. The Hall of Famer said that Zayn and Owens are not just friends but they're brothers. 
Zayn and Owens will face The Usos for the Undisputed WWE Tag Team Championship at WrestleMania 39.