Ric Flair On Arn Anderson Losing His Son: 'It's The Worst Thing In The World'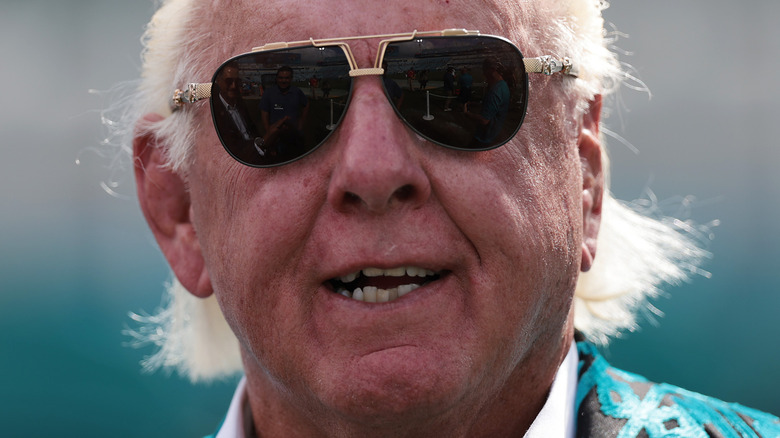 Douglas P. Defelice/Getty Images
The wrestling world has been showing support to Arn Anderson after he announced that his oldest son, Barrett, had died at the age of 37 earlier this month. Ric Flair, one of Anderson's oldest friends in the business, is the latest notable figure to comment on the situation, revealing that no one can understand what Anderson is going through unless they've lost a child.
Speaking on the most recent episode of his "To Be the Man" podcast, Flair recalled losing his own son, Reid, 10 years ago and how it's impacted him throughout the years. While he can't speak on behalf of Anderson, "The Nature Boy" believes that his family will be going through a tough time right now, similar to the one he experienced.
"Unless you've experienced that, you just don't know what it is. I mean, people can comment on it and think about it and, you know, wish their good wishes and say their prayers. But it's the worst thing in the world — at least it was [in] my experience. I'm sure that Arn and Erin are having a very difficult time."
Flair went on to say that he sent Anderson a "heartfelt" text after the news of Barrett's passing came to light. According to the two-time WWE Hall of Famer, there are no words that can be said following such a tragedy. "There's really nothing you can say. You just hope they make it through it, and then you hold it down."
Elsewhere, Jim Ross recently offered his condolences to Anderson, stating that all anyone can do is offer their support. Wrestling Inc. sends its condolences to the Anderson family.