Buff Bagwell Looks Back Fondly On His Time With The American Males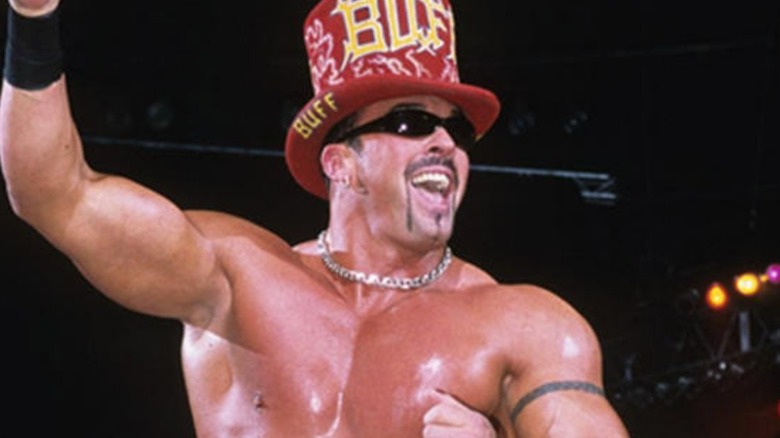 WWE
While Marcus Bagwell is best known for his time as the Buff Bagwell character with the NWO, he would find success earlier in his career in the WCW tag team division with multiple partners. In 1995, Bagwell teamed with Scotty Riggs to form the American Males, who would go on to win the WCW World Tag Team Championships and hold it for nine days. At the end of 1996, Bagwell moved on to the NWO, thus ending the American Males.
Appearing on "Going Broadway," Bagwell discussed his thoughts on the American Males and where it ranked among the other tag teams he was a part of. "The American Males was my baby," Bagwell said. "I was trying to convince WCW that a goatee, earrings, chokers was not bad guys anymore. ... The American Males one was the most fun because it was more of what I believed in."
Bagwell was a five-time tag team champion, but he never won a singles title in WCW. He revealed why he was okay with that and where he thinks the American Males would rank all time if they had teamed up for more than just a year. "I was super happy," Bagwell said. "Even though I was never really up for [singles gold], I was always in the dead mix of the world title, you know, or tag team titles. ... The American Males thing, I think, would've continued on and been probably the biggest tag team, one of the biggest tag teams ever, but then the NWO happened."
If you use any of the quotes in this article, please credit "Going Broadway" and provide a h/t to Wrestling Inc. for the transcription.