Alexa Bliss Declares Herself 'All Clear' After Skin Cancer Treatment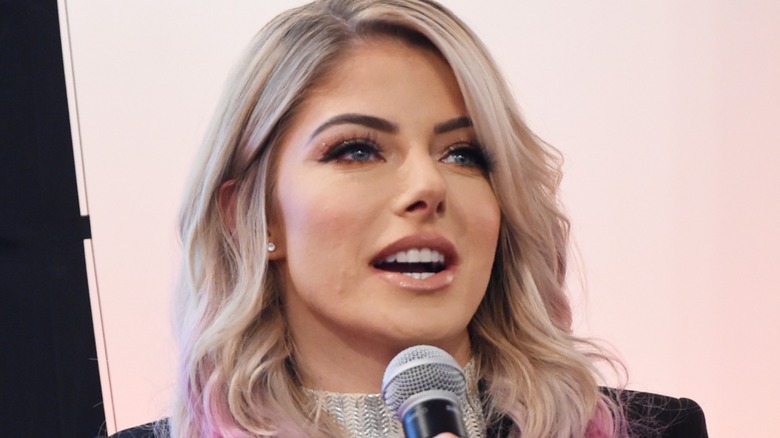 Jamie Mccarthy/Getty Images
One day after revealing a skin cancer scare, Alexa Bliss has a positive update on her health. Via her Instagram Story, Bliss stated that she's "all clear" after undergoing a quick procedure to remove basal cell carcinoma and some squamous cells from an area along the left side of her face. The WWE star thanked the American Skin Institute for taking care of her and expressed regret for the time she spent in tanning beds when she was younger, which likely contributed to her diagnosis. 
Wednesday morning, Bliss offered more details about the whole ordeal on Twitter, responding to a fan who suggested this might be the reason she's been off of WWE television in recent weeks without explanation. Bliss has been missing from WWE programming since losing her match with "Raw" Women's Champion Bianca Belair at the Royal Rumble.
Bliss said she found on her face that "had gotten worse." After electing to go to the doctor to get it checked out, a biopsy was taken, which came back as a basal cell carcinoma. According to the Skin Cancer Foundation, that is the most common form of skin cancer and, of all cancer forms, the most frequent to happen. Luckily, they are slow to grow, making most instances curable with minimal damage when detected early enough.
But letting fans know that handling it was quick and easy, she also told everyone not to worry as she'll be healed up soon enough. There has been no indication that this has ben a factor in Bliss' WWE absence as of late.