Karrion Kross Reveals His First Tattoo, And His Most Significant One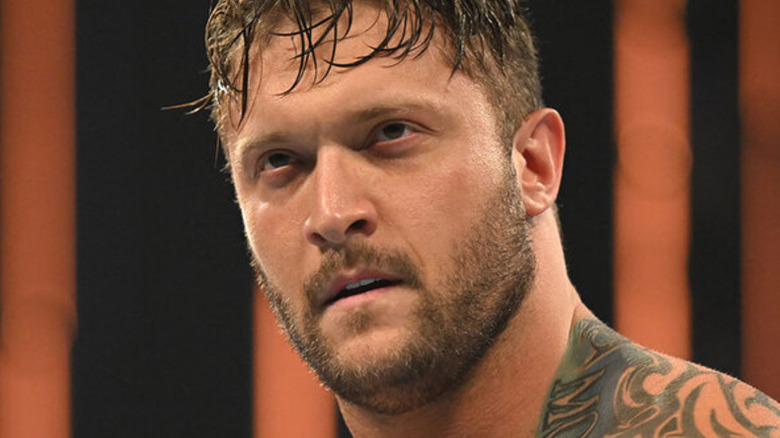 WWE
Karrion Kross is opening up about his most memorable tattoo experiences over the years. On Twitter, the two-time NXT Champion answered a question from a fan about his ink, which has been a notable part of his appearance over the years.
"First tattoo I ever got was a small tribal band on my left arm when I was 16 in Montreal," Kross shared, adding a laughing emoji to shed light on the common tattoo style and cliched story. "My friends and I all got tattoos together."
But Kross seemingly put more thought into his later tattoos: "Most significant one I have would be the one I'm getting in this video," he said, sharing a video from March 2020 of him getting the tattoo at a Buddhist temple in Chiang Mai, Thailand.
Kross, aka Kevin Kesar, got the tattoo while on vacation in Thailand with Scarlett Bordeaux, he said, one year before he and Bordeaux, aka Elizabeth Chihaia, got engaged. They married in 2022. "Best trip of my life," Kross said.
The trip to Thailand came shortly after Kross and Bordeaux first signed with WWE back in 2020. The duo became one of the most dominant pairs in "NXT" history, with Kross capturing the title twice. But things changed dramatically for Kross and Bordeaux in the summer of 2021 when they made their main roster debut with WWE. Kross was squashed in his debut match by veteran Jeff Hardy on "WWE RAW," leaving fans confused and outraged by the booking decision.
Less than half a year later, WWE laid off Kross and Bordeaux as part of its COVID pandemic-related layoffs. The two wrestlers jumped back onto the independent scene and later got rehired by WWE during chairman Vince McMahon's brief absence from the company in 2022.