Eric Bischoff Calls Potential Third AEW Show 'A Really Dumb And Stupid Move'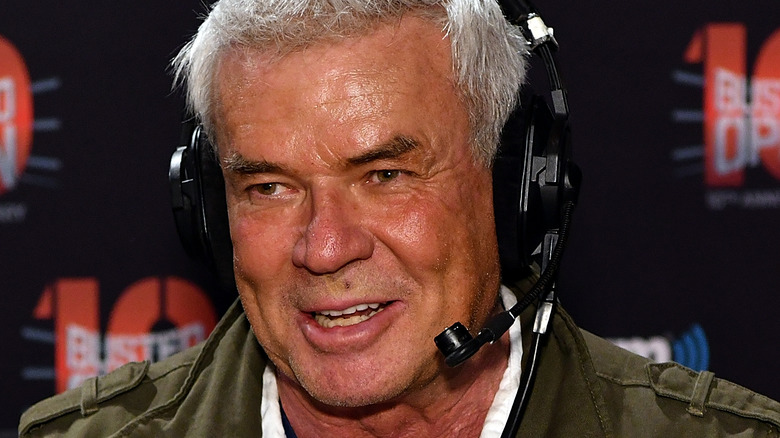 Slaven Vlasic/Getty Images
As AEW continues to announce its touring schedule for the next few months, many people noticed the company promoting a Saturday televised show scheduled for July 8th. It's been speculated that the event could be the landing spot for a new AEW television show, with reports suggesting that to be the case. With news of AEW expanding, Eric Bischoff had to chime in and give his opinion, as someone who isn't afraid to tell Khan how he feels about his wrestling company.
"Good for them, I think it's stupid. I think it's a dumb move," Bischoff said during the latest episode of the "Strictly Business" podcast. "Their product is soft on television as it is, their core product is inconsistent and that's being really really kind, in terms of creative. Having another hour of television, and maybe it's just an economic opportunity that's too hard to say no to and I understand that, but I am so unexcited about another hour of AEW until I see a couple of hours of it that I find compelling and I haven't seen that in a long time."
Regarding the hypothetical idea of AEW running a televised event on a Saturday and a live event on a Sunday, Bischoff called that a mistake and "a real challenge as a business," stating they would need to do each show in separate towns otherwise it wouldn't work. On top of all this speculation, the company already has another series coming out: AEW: All Access, set to debut on Wednesday, March 29.
Could AEW Dark and Elevation be the show moving to a televised platform on Saturdays?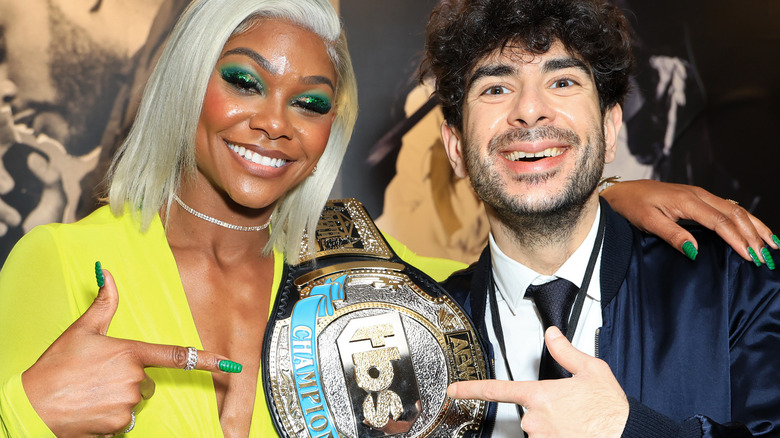 Leon Bennett/Getty Images
Continuing his criticism of the idea of AEW adding a third televised show weekly, Bischoff's co-host Jon Alba brought up the idea from a fan of the company moving one of their YouTube shows in that slot. In reaction to the idea, Bischoff once again called it a bad idea, saying both "AEW Dark" and "AEW Dark: Elevation" currently don't meet broadcast standards and the cost would rise exceptionally in order to make it meet said standards. 
Bischoff once again questioned why Khan would want another weekly television show for AEW, stating it would oversaturate a product that "isn't doing that well on television anyway," calling it illogical. Bischoff brought another idea to the table for Khan, suggesting the AEW President move away from linear cable and move to something more up-to-date.
"Why not build up the power of your streaming platform since linear television and cable television is a slowly dying thing anyway?" Bischoff said. "Why put resources into a dying entity, dilute the product that you already have and isn't doing really well on television anyway, despite how much you contort yourself into believing that it is? Put your resources into the next evolution of the product. Not to another hour or two or add more Ring of Honor or more cross-promotion or more Forbidden Door. Everything you do continues to dilute your core product."
Another idea brought to the table was that Warner Brothers Discovery suggested to Khan they wanted more AEW television, in which Bischoff said if it is, WBD "don't know what the hell they're doing."