Adam Cole Talks His Return From Wrestling, Changing His Style, Goals For AEW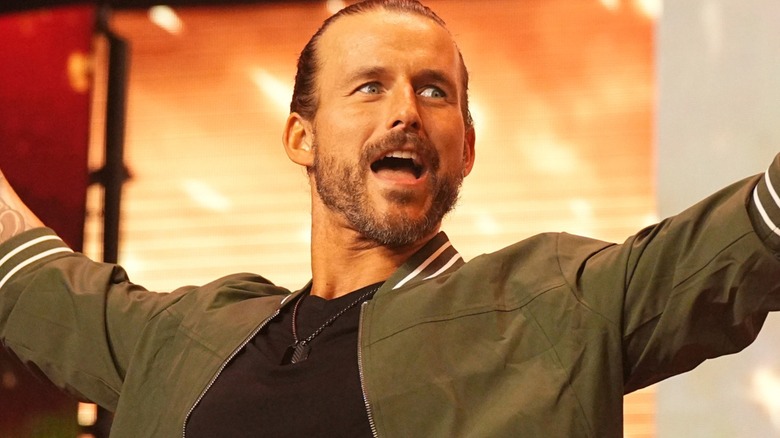 AEW
After nearly a year out of action, Adam Cole will be making his in-ring return tomorrow night on "AEW Dynamite" with Daniel Garcia standing across the ring as his first opponent back. And while he's both excited and emotional about stepping through the ropes again, he is operating with a new level of caution. 
"I want to come back and have the best run of my entire career," Cole told Uproxx. "That doesn't necessarily mean I have to do a ton of death-defying stuff every single night. But at the end of the day, wrestling is a high-risk, high-reward type of profession anyway. I guess the best way for me to put it is I'm aware now of making sure that I listen to my body," he added, "but at the same time I want to go out and just be the best version of myself."
Cole might just be getting his feet wet after such a layoff, but that isn't stopping him from already having championship ambitions in AEW. "Every company that I've ever worked for — whether it be Ring of Honor, Pro Wrestling Guerrilla, 'NXT' – I've been fortunate enough to be put in a situation where I've had record-breaking reigns as champion," Cole explained. He's looking to make similar strides in AEW to prove that he once along belongs in the conversation as a main eventer. "I think if you don't want to be AEW World Champion, then what are you doing? So that is 100% my goal and my focus going forward."