Logan Paul Is Still Trying To Figure Out Who He Is In WWE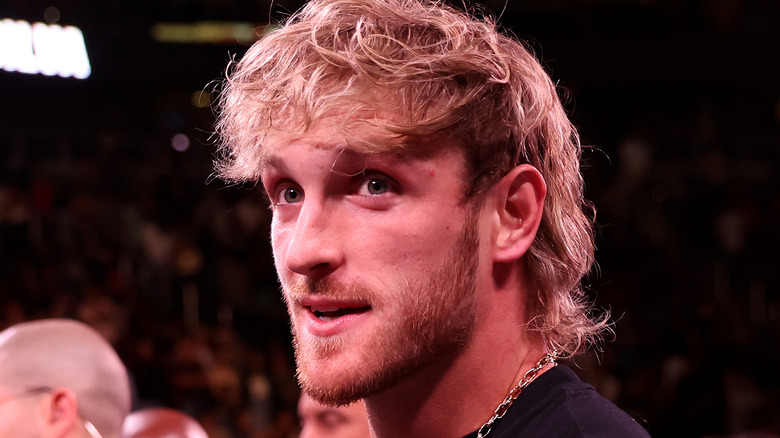 Christian Petersen/Getty Images
Logan Paul is still taking the temperature on his character and how to fit into the WWE environment.
In a new interview on the "Ariel Helwani Meets" show, the social media star-turned-professional wrestler opened up about his difficulty balancing his fans and detractors while in front of the audience.
"I still have not found what I am the WWE yet," Paul said. "I'm a heel, bro. I'm a heel. People want to boo me and guess what, I kind of want to be booed now. But the issue is, there are a handful of people -– it depends where we're at United States — but I'd say between 10 and 40 percent of the audience who like me from things I do outside the WWE. But when I go up there and I'm full heal and I'm being a d**k, 40 percent of the people who do like me are like, 'Wait, what the hell, bro, like what are you doing man? Logan! We like you! What are you talking about?!' .... I feel bad ... I haven't figured out how to toe the line between igniting the haters and giving them a reason to boo me more while feeding the people that do like me."
Though Paul, who recently said pro wrestling is the "hardest thing" he's ever done, has been involved with WWE for several years now, he is undoubtedly considered a part-time performer with just two singles matches in his career. Paul made his debut in a tag team match partnering with The Miz and most recently appeared solo in the men's Royal Rumble match. 
Paul is set to face five-time world champion Seth Rollins this weekend at WrestleMania 39.
If you use any quotes from this interview, please credit "Ariel Helwani Meets" with an h/t to Wrestling Inc. for the transcription.