Grayson Waller Was A Huge Shawn Michaels Fan, Says It's 'Sad To See What He's Become'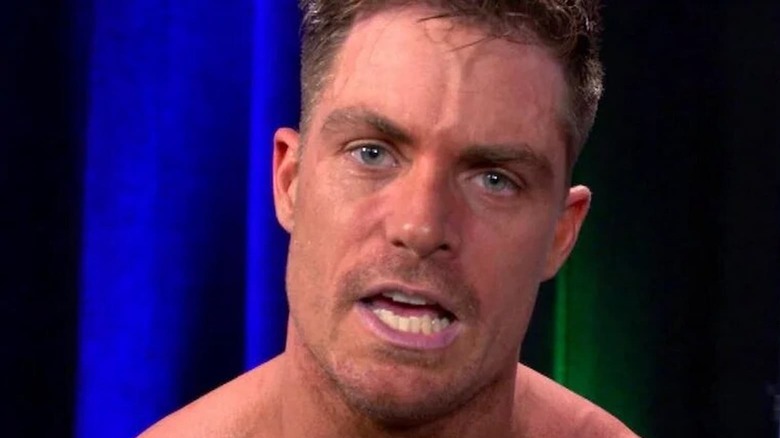 WWE
On Saturday, at "WWE NXT" Stand & Deliver, Grayson Waller will go one-on-one with Johnny Gargano in an unsanctioned match. It all revolves around the former's feud with WWE Senior Vice President of Talent Development Creative, Shawn Michaels, who hand-picked Gargano as Waller's opponent a few weeks back instead of accepting the challenge himself. In an exclusive interview with Wrestling Inc's Senior Lead News Editor Miles Schneiderman, the 33-year-old spoke about the respect he once held for "The Heartbreak Kid," and why that's no longer the case.
"I was a huge fan of Shawn. And I think myself and who Shawn was are very similar," Waller said. "We would say whatever. We didn't take no for an answer. We fought for our positions. We wouldn't let anyone take anything from us."
So when Waller arrived in "NXT," he was initially quite excited to work with "HBK." In fact, he saw him as "my kind of guy." Instead, he says that the shine quickly wore off.
"I kind of found out he had gone corporate, and he wasn't that kind of guy anymore," he continued, noting that because of his worth to "NXT" and Michaels specifically, their relationship is now strictly business. "I'm not a fan. I'm a worker, and it kind of makes [me] sad to see what he's become because I was a huge Shawn Michaels fan."
When pressed to name his favorite Michaels' match, though, Waller was able to answer — albeit begrudgingly.
"See, it's just weird now, like, I've tried to watch Shawn Michaels matches, and I watch it now, and it's not the same," Waller admitted. "But I think anything he did with Taker, that's Shawn at his best."
If you use any quotes from this article, please credit Wrestling Inc. with a h/t for the transcription.