Sami Zayn: 'Not A Lot Of People Get Two WrestleManias In Six Weeks, But I Did'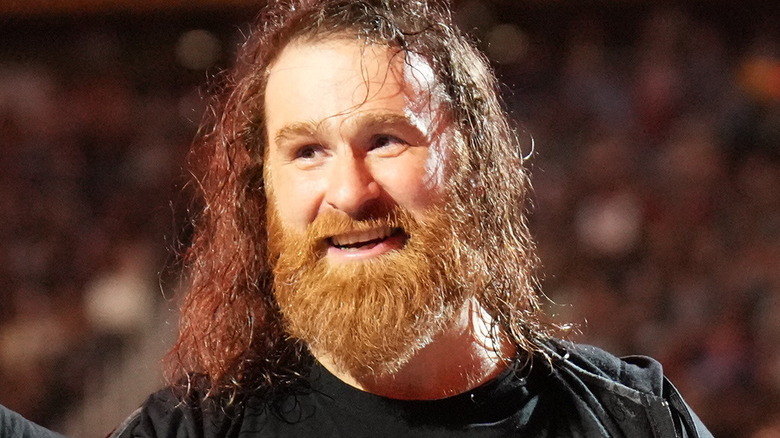 WWE
Back in February, Sami Zayn main-evented WWE Elimination Chamber in his hometown of Montreal, Quebec, Canada, in a title match against Undisputed WWE Universal Champion Roman Reigns. While Zayn was unsuccessful in his bid to dethrone Reigns, he referred to the event as his personal WrestleMania. Fast forward to Saturday, April 1, and Zayn is one half of the Undisputed WWE Tag Team Champions, having defeated The Usos alongside Kevin Owens in the main event of WrestleMania 39.
"I feel very lucky, because not a lot of people get two WrestleManias in six weeks, but I did," Zayn said when asked in the post-show press conference how he felt about the victory in Los Angeles as opposed to the loss in Montreal. "I don't tend to put things in a hierarchy of importance, 'this is more valuable because it was on a bigger platform, so therefore it's higher on the totem pole of worth,' or whatever. The metrics that I use are like, creative satisfaction, and what I was able to create that night. And what I created that night was magical. What I was able to be a part of was magical. And what I was able to create along with these guys and be a part of tonight was also magical. It's apples and oranges, but they're both delicious, and I'm just lucky to be eating so much delicious fruit."
That last line may have caused Owens to groan in disgust, but it's clear that Zayn has a unique perspective on his creative accomplishments. The ability to equally cherish a variety of main-event matches is also a skill that's likely coming in handy for Zayn these days — he has now been in the main event, or prominently involved in the main event, of the last four WWE PLEs.