WWE WrestleMania 39 Match Between Edge And Finn Balor Was Reportedly Supposed To Go Longer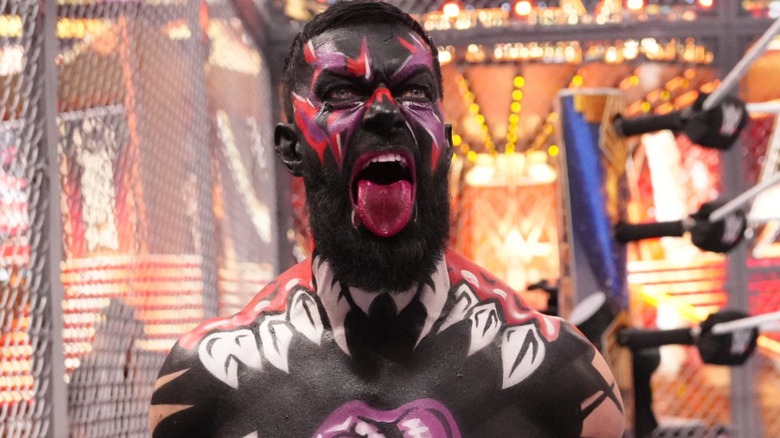 WWE
Hell In A Cell was a part of this year's WrestleMania, as Edge and Finn Balor stepped into the caged structure, reaching the culmination of their months-long feud. Edge was able to emerge victorious and seemingly put to rest his issues with The Judgment Day. However, per "Wrestling Observer Radio," things didn't exactly go according to plan in getting there. 
With things getting so heated between Edge and Balor in their rivalry, a physical encounter was expected inside the Cell. The duo certainly delivered on the intensity, but in the middle of the match, Balor was struck with a ladder launched in his direction, opening up a gash in his head that required immediate medical attention. A halt was called to the bout, and Balor received staples in his noggin to close up the cut and stop the bleeding before the action could resume. 
However, due to Balor getting busted open, the match ended up going shorter in time than initially expected, likely with the stoppage playing a role and also cutting into some of what was planned. That led to some rushing of the pace during the tail end of the feud blow-off. The result clocked in around 18 minutes with it believed that it was slotted for a shade over 20. As a result of the condensed contest, there was much more downtime between Hell In A Cell and the Cody Rhodes vs. Roman Reigns main event. Nearly 30 minutes went by between bells with few options to make up for the missing time so quickly at that point.