Vince McMahon On Whether He Will Be Involved In WWE Creative Going Forward: 'Yes And No'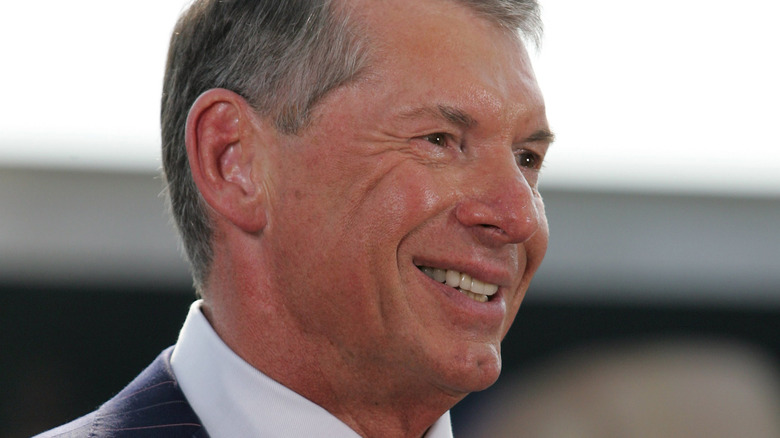 Mark A. Wallenfang/Getty Images
Since Vince McMahon came out of retirement and returned to WWE as Executive Chairman on a two-year employment contract earlier this year, fans have wondered if the 77-year-old has been involved with WWE's creative. Although that answer is currently unknown, McMahon will have some say moving forward. 
Following the organization's sale to Ari Emanuel's Endeavor Group Holdings, Inc., McMahon revealed to CNBC that he would "yes and no" be involved in the company's creative process. He explained that he would participate at a higher level but would not be "in the weeds" like in the past. Also, during the interview alongside Ari Emanuel, McMahon was asked whether his Mr. McMahon character would ever make a return to WWE programming. He expressed that the persona was "dead" and that he would not get back in the ring. 
McMahon relinquished his executive positions and role as head of creative with WWE last summer when he retired amid several sexual misconduct allegations. Following his exit from the Stamford-based organization, the longtime wrestling promoter's son-in-law Paul "Triple H" Levesque became Chief Content Officer. McMahon reinstated himself to the promotion's board in January to assist with a sale and upcoming media rights negotiations. It's said that he was sat in Gorilla – the production area behind where WWE Superstars make their entrances – throughout the March 6 episode of "WWE Raw" but had no involvement with that night's broadcast. McMahon was in Los Angeles, California, for WrestleMania 39 and was spotted backstage for the WWE Hall of Fame ceremony last Friday night.