WWE Sells To Endeavor, Announces Merger With UFC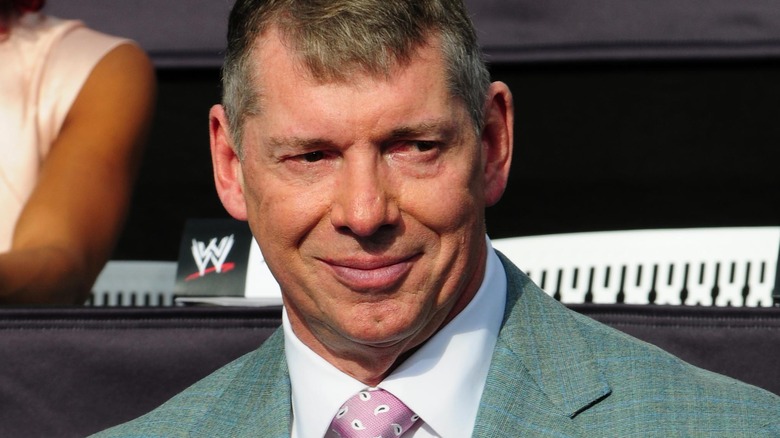 Vallery Jean/Getty Images
After being initially reported by CNBC on Sunday, it has now been made official: WWE has been purchased by Ari Emanuel's Endeavor Group and will join with UFC to form a new publicly-traded company, holding a supposed collective value of more than $21 billion. Former WWE CEO Vince McMahon, who re-joined the company's Board of Directors as executive chairman in January, reportedly to help facilitate a sale, called the move "the best outcome for our shareholders and other stakeholders."
"Together, we will be a $21+ billion live sports and entertainment powerhouse with a collective fanbase of more than a billion people and an exciting growth opportunity," McMahon said. "I, along with the current WWE management team, look forward to working closely with Ari and the Endeavor and UFC teams to take the businesses to the next level."
Under the terms of the acquisition, McMahon will continue to serve as executive chairman of the board, while Emanuel will lead the company as CEO and Mark Shapiro will be President and COO "of both Endeavor and the new company." Dana White and Nick Khan are set to maintain their respective roles as President of UFC and President of WWE.
"This is a rare opportunity to create a global live sports and entertainment pureplay built for where the industry is headed," Emanuel said. "For decades, Vince and his team have demonstrated an incredible track record of innovation and shareholder value creation, and we are confident that Endeavor can deliver significant additional value for shareholders by bringing UFC and WWE together."
As previously reported, the deal sees Endeavor take ownership of 51% of WWE, while the company's existing shareholders retain 49%. The new company will list on the New York Stock Exchange under the ticker symbol "TKO." The transaction values WWE at $9.3 billion, which was McMahon's reported asking price back in February (though WWE stock is down in pre-market trading, indicating that investors disagree with the valuation) and comes the day after the conclusion of WrestleMania 39.