RJ City Reveals David Arquette Was Set To Work With WWE Until Nick Gage Light Tubes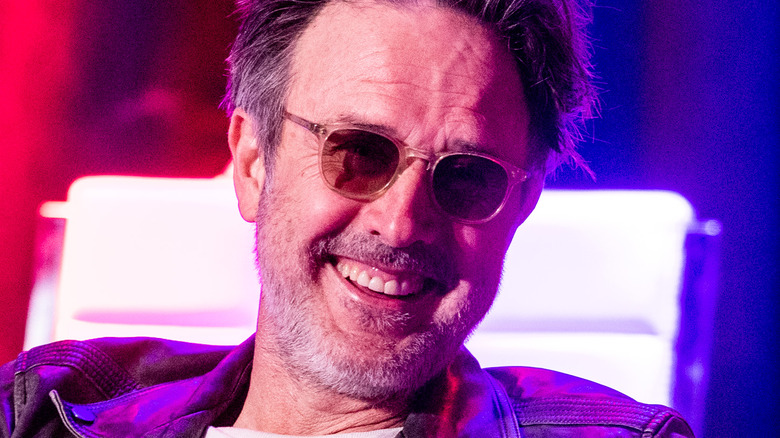 Timothy Norris/Getty Images
Before he was interviewing the likes of Bryan Danielson about "Frasier," the environment, and other important topics on "Hey! (EW)," RJ City was a wrestler. Actually, he still is, but back in the day, he was a wrestler best known for being the frequent tag team partner of "Scream," "Ready to Rumble," and "See Spot Run" star David Arquette, during his brief return to the world of pro wrestling.
In an interview with "Talk is Jericho," City detailed just how that partnership came to be, which he believes was because Arquette came out of his matches with City healthier than he did in matches without him.
"We wrestled and then we decided to team together," City said. "He concluded quickly that only when he teams with me does he not get hurt. He had a few accidents in the ring, and his wife certainly preferred me being involved. I was the guy who said, 'Hey David, just say no.'"
RJ City Reveals Potential Ideas For Him And David Arquette In ROH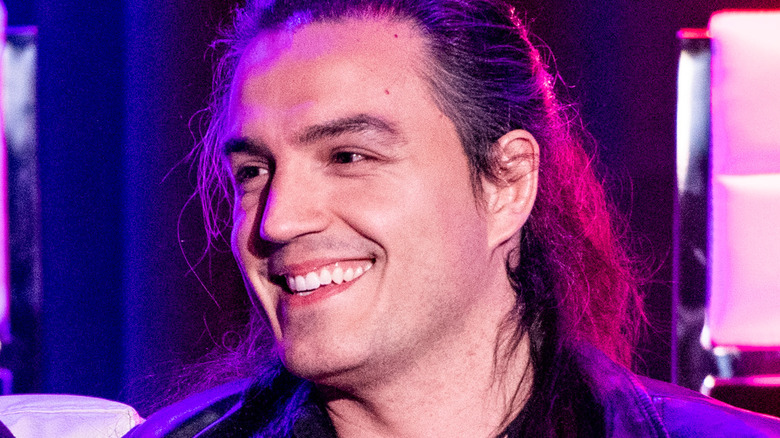 Timothy Norris/Getty Images
RJ City then went through several potential ideas that were on the table for him and David Arquette and revealed that Arquette's ultimate goal was to make it to WWE, at times at the detriment of other ideas. Nothing ultimately came from that, which City credited to Arquette's memorable death match with Nick Gage.
"What happened was, when he did the documentary, he was kind of dead set on, 'I'll be in the Royal Rumble,'" City said. "'That'll be the end, or I'll be in the Hall of Fame.' And I tried to say, 'David, you don't know how this works.' When we started doing our stuff, Scott D'Amore messaged me saying, 'Hey, here's a ring and our TV. Whatever you want to do.'
"For Ring of Honor, my idea was 'Let's try to do this when they're at Madison Square Garden. Let's try to do that battle royal. That way, you can say you performed at the Garden.' That's an ending. But he was so WWE-set that we turned all of that down. Then they kind of played footsie with him. And I think when the light tube stuff happened, they thought, 'This is our exit.'"
Arquette never got his Royal Rumble match, but he did wrestle once in WWE, back in 2010, when he teamed with Alex Riley and faced Randy Orton in a handicap match.
If you use any of the quotes in this article, please credit "Talk Is Jericho" and provide a h/t to Wrestling Inc. for the transcription