AEW's Bryan Danielson Believes That The Wrestling Industry Could Do More To Help The Environment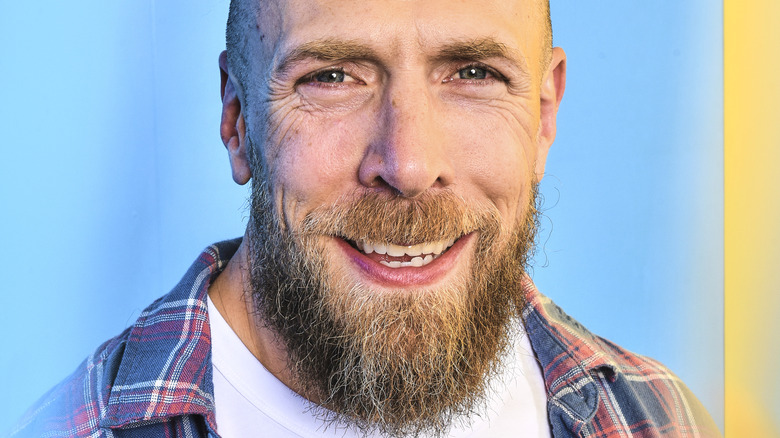 Irvin Rivera/Getty Images
While Bryan Danielson mostly gets attention for being really, really good at this thing called professional wrestling, he is also known for having some of the most interesting soundbites in the game. This includes Danielson's beliefs on what you're really ingesting when you eat apples and his revelation of what he and fellow AEW wrestlers chat about in the locker room.
In between all that though, Danielson is also really big on the environment, a fact he may have given away years ago during his WWE run as Daniel Bryan, where he carried around an Eco-Friendly title belt during his second run as WWE Champion. As such, Danielson was asked about his environmentalist ways during an appearance on "Hey! (EW)" with RJ City, and revealed what wrestling can do to help combat climate change.
"Stop flying everybody," Danielson said. "More local wrestling promotions that are catered to local areas, like in the territories. But realistically, we have so many things to solve with climate change. One, population, too many people. Two ... the richer areas of the world, need to minimize the way that they live. So we need to consume way less, including us."
Climate change wasn't the only topic tackled by City and Danielson, with Danielson admitting he had never watched an episode "Frasier," and that he was more familiar with The Bloodhound Gang than Bruce Springsteen. Not addressed was Danielson's recent return to AEW last week on "Dynamite," where he joined forces with Blackpool Combat club teammates Jon Moxley, Claudio Castagnoli, and Wheeler Yuta to take out Kenny Omega.
If you use any of the quotes in this article, please credit "Hey! (EW)" and provide a h/t to Wrestling Inc. for the transcription