Tessa Blanchard And La Rosa Negra Make Amends Years After Racism Controversy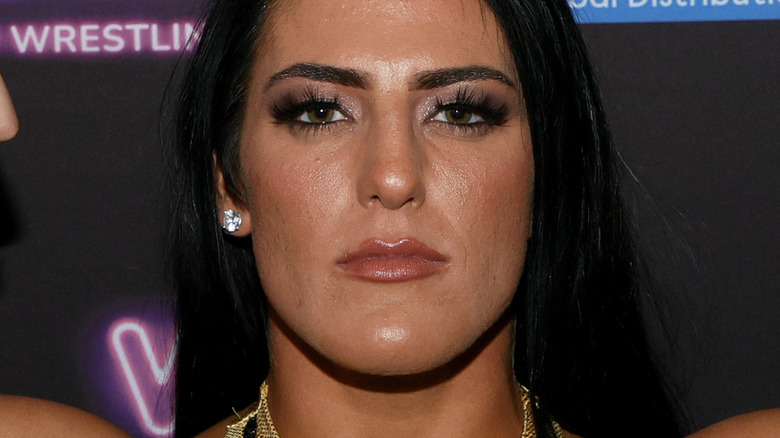 Ethan Miller/Getty Images
Tessa Blanchard and La Rosa Negra have apparently made amends.
In January 2020, Blanchard tweeted out that women should support each other just hours ahead of becoming the first woman to win the Impact Wrestling World Championship. What followed was a slew of responses from other women in the industry including Allysin Kay, Chelsea Green, and Gigi Dolin recalling how Blanchard was a bully herself. It was at that time that La Rosa Negra revealed that Blanchard spat on her and called her a racial slur during an event in Japan in 2017.
Blanchard denied the use of the racial slur, but controversy continued to follow her anyway. After being terminated from Impact and stripped of the world title later that summer due to a separate incident, Blanchard largely stepped away from pro wrestling and has only worked seven matches on the independent scene since.
WrestleMania weekend seemingly marked a major development in the history between Blanchard and Negra as they both took to social media to share a photo together. Negra captioned her tweet with, "We are human and our responsibility in this world is to do better and/or be a better person to those around us. Being a good person at heart is not said, it is expressed naturally." Blanchard echoed the sentiment in her Instagram post by writing, "Time, growth, and healing."
NWA wrestler Bryan Idol claimed in a tweet the two had a "great" conversation where "mistakes were admitted and forgiven." He noted that they had a follow up chat on Monday and that "all is well."
Negra remains active in the industry and is currently associated with the National Wrestling Alliance. She's also had three AEW appearances in the last couple of years.