Eric Bischoff Says AEW Could Benefit From WWE Sale To Endeavor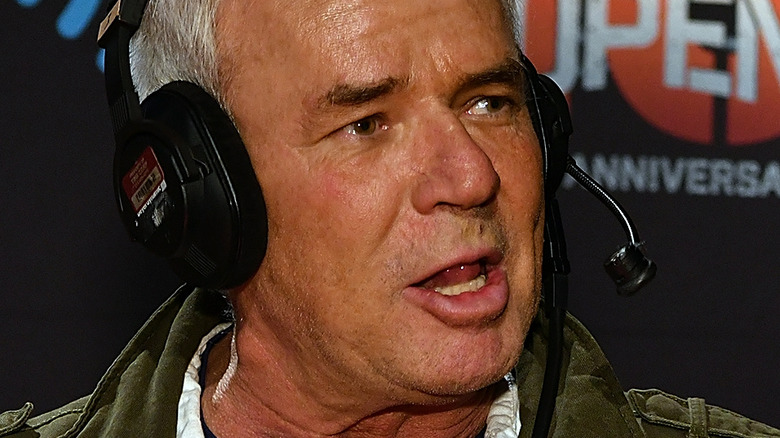 Slaven Vlasic/Getty Images
WWE and UFC will soon combine into one company under new owner Endeavor. The news broke over the weekend, with WWE Chairman Vince McMahon and Endeavor CEO Ari Emanuel making the deal official on Monday. Former WCW President Eric Bischoff thinks this only means good things for the wrestling business.
"WWE has proven that sports entertainment aka professional wrestling is indeed a viable, global media phenomenon," Bischoff told TMZ Sports. "I think AEW is in a perfect position to take advantage of that and benefit from what WWE has done, just like WCW did! WCW benefited tremendously from a lot of the pioneering that WWE had done prior to WCW's success. I think AEW's in the same position." Bischoff thinks the merger of UFC and WWE is "a good move" as the combined strength of UFC, WWE, and Endeavor will create numerous opportunities for anyone operating in the professional wrestling space especially AEW. "It's a great time to be in the sports entertainment business."
The news of Endeavor's purchase comes at a pivotal time for the wrestling industry. Both WWE and AEW are entering periods of renegotiation over their various media rights fees, with WWE set to renegotiate next year, and AEW already having a reported third hour of pro wrestling programming in the works. WWE and UFC's newly merged company is called NewCo until an official name is finalized. The sale has already become the target of a lawsuit over a "possible breach of fiduciary duty and other violations of law."