Freddie Prinze Jr. Hopes Vince McMahon Trusts Triple H Enough To Keep Him In Charge Of WWE Creative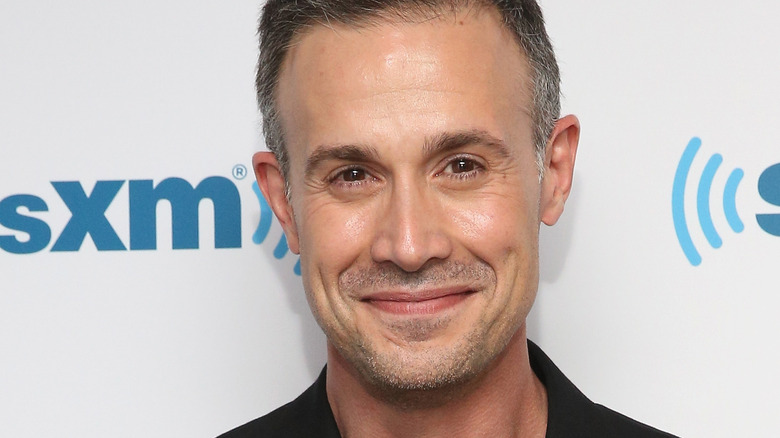 Robin Marchant/Getty Images
The "WWE Raw" after WrestleMania has been touted as one of WWE's most highly anticipated shows, but this year's edition wasn't well-received by both fans and talent alike in light of Vince McMahon's apparent return to creative. One person who doesn't seem to be a fan of the sudden change is former WWE writer and producer, Freddie Prinze Jr.
On the latest episode of his podcast, "Wrestling With Freddie," Prinze pondered who Endeavour would want running WWE in the wake of their recent purchase of the company. "If it's Vince, then I don't know what that does to Hunter. Hunter's been the driving force behind the improvement."
Prinze elaborated and said that while Vince treated him well and had certain good ideas that worked, he felt that some of them were quite ridiculous and boiled down to "pettiness". He added that he hoped that McMahon would just temporarily be assuming his former duties and was back in the company to facilitate the Endeavour deal.
"Hopefully he trusts Hunter enough to leave Hunter in charge because I really feel like Hunter's got a great eye for talent," Prinze said. "He's got a great eye for stories. He knows who can pull things off and who can't."
Prinze also admitted that in hindsight, he felt Triple H was in the right in regard to the disagreements the pair had during his on-and-off four-year stint with the company from 2008 until 2012.
If you use any quotes from this article, please credit "Wrestling With Freddie" with an h/t to Wrestling Inc. for the transcription.