'Worst Raw' Trends As Wrestling Fans Fume The Night After WWE WrestleMania 39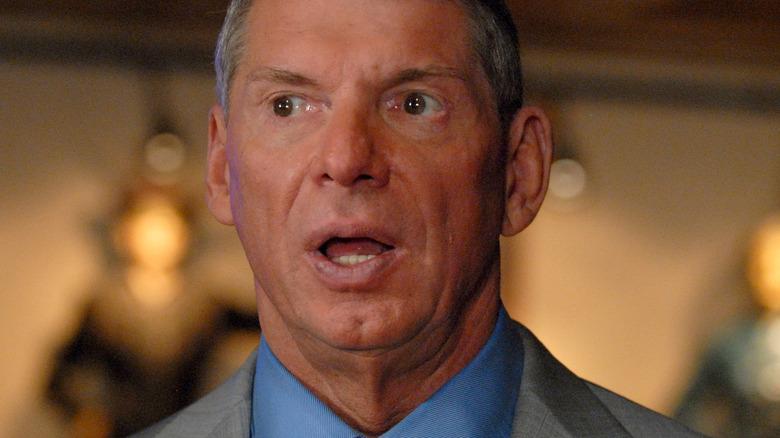 George Napolitano/Getty Images
Last night's post-WrestleMania 39 "WWE Raw" trended like it does every year, except this time, for all the wrong reasons. The sentiment of "worst Raw" spread around quickly on Twitter, with thousands of WWE fans voicing their displeasure about the show. In the past, the "Raw" following WWE's biggest show of the year was filled with surprise returns, debuts from new wrestlers, the start of new stories or new chapters in existing ones, and even sometimes, a WrestleMania-caliber main event. Instead, WWE fans were treated to just one return, that being Matt Riddle, who WWE reportedly suspended in December after a second drug test failure. Riddle's return was also arguably marred by the sexual assault allegations against him.
Not only did fans not witness any debuts, but the marquee main event tag team match they were promised repeatedly for over two hours proved to be a bait and switch tactic, as Brock Lesnar viciously attacked Cody Rhodes prior to the match starting. Lesnar continued beating Rhodes down for nearly ten minutes, leaving both fans watching at home and in the arena stunned.
Add to the mix reports of Vince McMahon being fully in charge of WWE creative last night, and the morale among both WWE talent and fans following the most financially successful WrestleMania in company history has quickly plummeted. This comes less than a day after McMahon himself said that he wouldn't be getting back into the weeds like he used to, with reports now suggesting he was changing creative last night as talent walked out from the Gorilla Position. Many of the tweets surrounding the trend of "worst Raw" featured photos of McMahon from the CNBC interview, mocking him and calling him out due to his seeming dishonesty.