Big E Is Open To A Non-Wrestling Role In WWE If He Can't Get Back In The Ring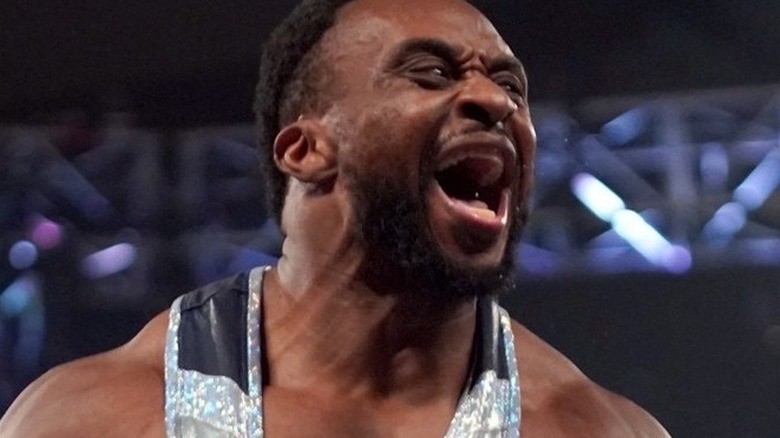 WWE
Nearly a year ago, shortly after his monumental WWE Championship reign came to an end, Big E suffered a brutal neck injury during a match on "WWE Smackdown" that left him on the sidelines. 
Though his one-year evaluations are just around the corner and they could bring some good news for The New Day member, there's still a chance that his days in the squared circle have come to an end. However, if that's the case, Big E has found a number of ways to stay involved with WWE that don't require taking bumps.
In a recent interview with "PopCulture," the WWE Triple Crown Champion revealed that in addition to making appearances and doing media on behalf of WWE, he has been heavily involved with the Next In Line program as he recovers from his injury. Remembering his own experiences as a collegiate athlete, Big E is happy to be there for the next generation of young people that are currently in that position.
"Being able to go to these college campuses and talk to athletes and let them know about WWE and the opportunities here ... really resonates [with me]," he said. "Because I remember being 23 years old [and] a 'failed' football player at Iowa dealing with a bunch of injuries and then trying to figure out [my] entire life. I really love being involved in that way and I'm sure there will be other ways as well that I can be involved while I'm not in the ring."
While the entire WWE Universe is surely hoping that his upcoming appointments will allow him to return to the ring with Kofi Kingston and Xavier Woods once again, clearly Big E will be a valuable asset to the company in other ways for many years to come.