WWE-Endeavor Deal Came Together WrestleMania Weekend Despite Newly Revealed Rival Bidder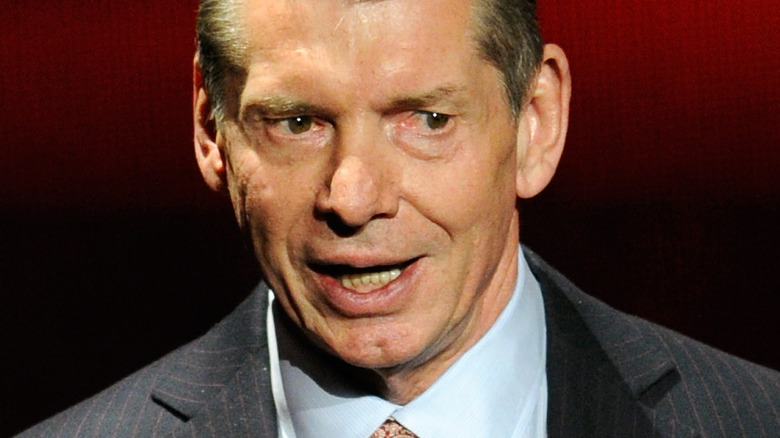 Ethan Miller/Getty Images
During the bidding process for buying WWE, and even after it broke on Sunday that Endeavor won the sweepstakes in a bid to merge WWE with the UFC, details about what was actually going on have been scarce. The main exception was last week's report by David Faber on CNBC, but even that was riddled with what he framed as guesses. That changed on Wednesday, when business publication Puck published a new article about the deal by veteran media reporter Dylan Byers, who spoke to Endeavor President and COO Mark Shapiro to glean some details of how everything went down.
"Until Saturday, I didn't even know we had this deal," Shapiro told Byers, with the added detail that Endeavor's bid for a majority stake in WWE had been entered three weeks earlier. Citing "sources involved with the deal," Byers added that they made a formal pitch to Vince McMahon and Nick Khan in mid-March at the New York offices of financial strategy company The Raine Group, with "a more emotional pitch" coming a week later at WWE headquarters in Stamford, Connecticut. Their biggest rival for the deal was Liberty Media — the owners of Formula One, SiriusXM, and the Atlanta Braves — with Shapiro describing the bidding war as "nip and tuck all the way."
The deal was — apparently coincidentally — finalized during WrestleMania, with Khan, McMahon, and Endeavor CEO Ari Emanuel making it official in SoFi Stadium's executive suite, although "the real particulars were really being handled by lawyers and bankers at the two firms' offices." Shapiro was absent from WrestleMania because he stayed in New York to help finalize everything.
Endeavor's Shapiro concedes WWE layoffs are coming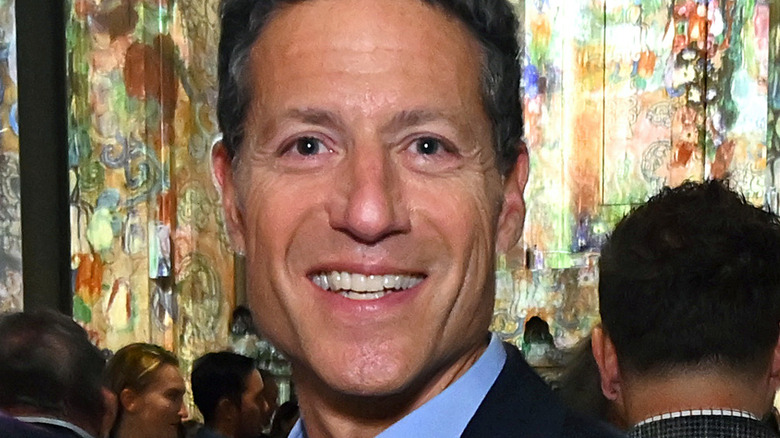 Bryan Bedder/Getty Images
Byers also adds that, "in essence, Endeavor will run the same playbook it did for UFC," specifically in terms of layoffs to reduce redundancies. "Anything from H.R. to finance to legal to communications production to distribution and marketing," Shapiro said. "Across every area, you're going to find cost synergies; you're going to integrate and ultimately highlight and appoint the best and brightest teams."
Shapiro also feels that being an Endeavor property will give WWE the upper hand in getting a significant increase in its domestic TV rights fees. "There's no question that when Nick [Khan] goes in to renew his domestic deals, having us at the table, with our relationships and our portfolio of assets, will be helpful in the process," he said. Byers also noted that "Shapiro also cited additional revenue opportunities in cross-platform marketing, sponsorships, premium hospitality, data analytics, and the growth of WWE's international presence, among other revenue streams." 
He also brought up the possibility of pushing to allow gambling on WWE results as another revenue driver, but concedes that getting the proper regulatory approval from gaming commissions would be "a very formidable process." Byers added that, as had been reported previously about such efforts by WWE, it would require locking down results far in advance and protecting them the same ways that award show results are handled. Those talks reportedly fizzled out without gaining much traction, though, with CNBC reporting that BetMGM was vehemently opposed and FanDuel framed it as unlikely, though DraftKings said they would leave it up to regulators.