Roman Reigns To Those Upset About His WrestleMania 39 Win: 'Life's Not Fair'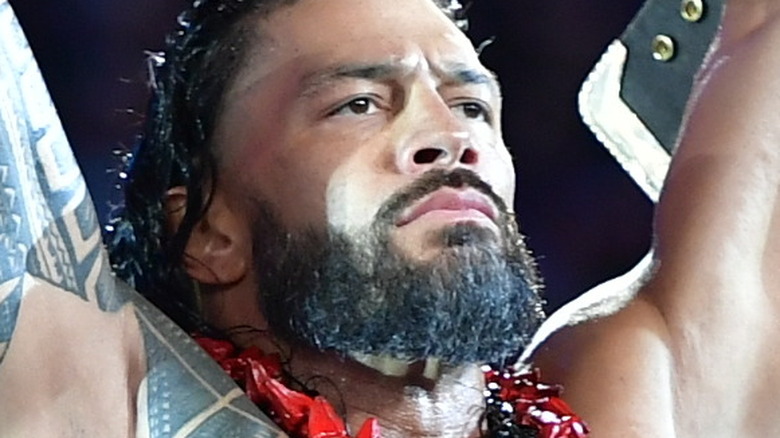 WWE
Roman Reigns' win over Cody Rhodes on the second night of WrestleMania 39 threw a bucket of cold water on what had been a raucous and celebratory weekend. Reigns continued the celebration of his victory this week, sharing a video on Twitter from Bleacher Report showing two young children, heartbroken by Rhodes' loss to "The Tribal Chief," as their father pummels them with confetti and "I Told You So's."
"Helping fathers teach life lessons all around the world," the Undisputed WWE Universal Champion said. "Life's not fair... AND STILL!" Reigns defeating Rhodes assured that the Bloodline leader will surpass 950 days on the way to 1,000 days as WWE Universal Champion, and over a year as WWE Champion since unifying the belts at WrestleMania 38. "WWE Raw" TV partner USA Network replied to Reigns, calling him "cold as ice."
Reigns' harsh behavior online matches his ruthless persona in the ring, which Paul Heyman recently revealed was based on "Apocalypse Now" villain Col. Kurtz, the infamous warlord portrayed by Marlon Brando. So dominant is Reigns' current run that betting odds have him as a favorite to end the year still champion. Reports indicate that Reigns' victory over Rhodes had been planned weeks in advance, and was a decision made by Chief Content Officer Paul "Triple H" Levesque, and not Vince McMahon, as many had assumed after the shocking conclusion to WrestleMania Sunday. While there is no word on when Reigns or Rhodes were told the finish, reports say that Reigns retaining had been the planned outcome for several weeks.