Corey Graves Defends WWE's Decision To Have Roman Reigns Beat Cody Rhodes At WrestleMania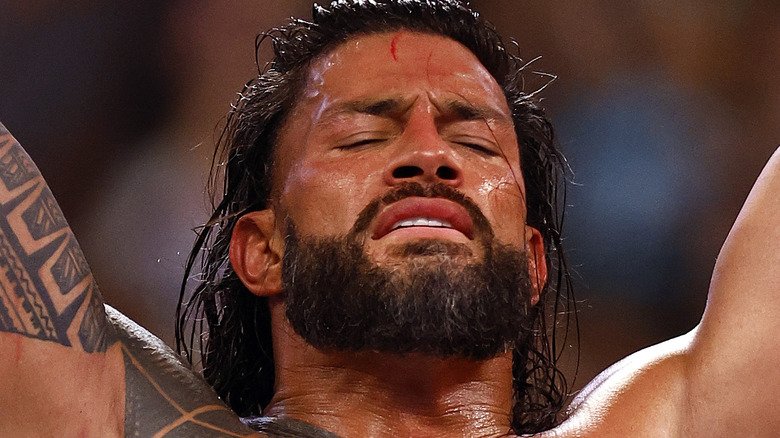 Ronald Martinez/Getty Images
WWE fans and pundits alike are still debating whether or not Roman Reigns should've beat Cody Rhodes in the WrestleMania 39 main event. While history can not be changed in that regard, the topic will be a talking point for weeks to come. Because of that, WWE announcer Corey Graves took some time to provide his thoughts on the latest episode of "After The Bell."
"Look back to a person that was [name] dropped multiple times during the lead-up to Roman and Cody, that being 'The American Dream' Dusty Rhodes," Graves said. "Dusty became the common man because Dusty constantly came up short, usually due to no fault of his own. But people connected with that, people understand that. People live vicariously through WWE superstars, and there were a million people around the world in Cody's boots with him."
Graves explained that Rhodes' moment was also the fan's moment as everyone was driving him forward. He called it a "masterpiece" and "beautiful," but things don't always work out the way we want them to — something Reigns said himself. Despite that, there will be satisfaction one day, though we don't know what that will look like.
"Whatever you take away from it, that's fine. You're not wrong," Graves added. "If you made a YouTube video cussing and swearing about how you're done, you don't like WWE anymore, good. Good, because you feel that emotion." The "Raw" commentator said he's not poking fun at people, but he is thanking fans for being so invested. He concluded, "Just wait because it's going to get better."
If you use any quotes from this article, please credit "After The Bell" with a h/t to Wrestling Inc. for the transcription.