Eric Bischoff Tries To Understand Vince McMahon's Inability To Leave WWE Creative Alone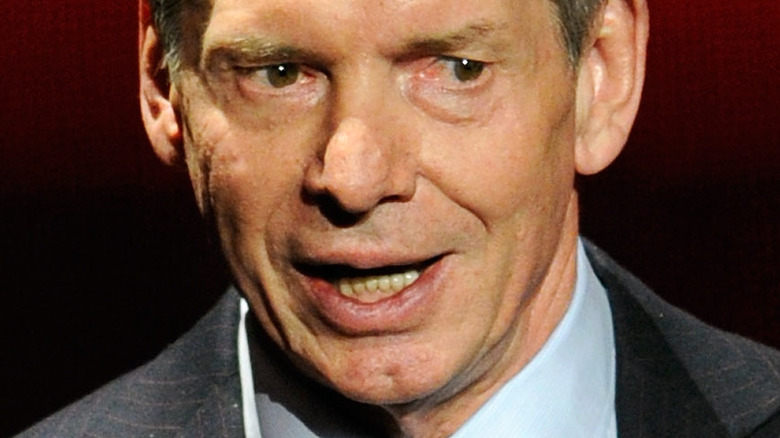 Ethan Miller/Getty Images
WWE has been sold to Endeavor and will form a new publicly traded company with UFC. While this means that Vince McMahon is no longer the majority shareholder in WWE, he has been appointed to a key executive role that will allow him to essentially oversee the sports entertainment side of things. Furthermore, McMahon is reportedly in charge of WWE creative once again, despite claiming that he only plans on contributing to the tentpole storylines.
Of course, some fans and pundits are unhappy to see McMahon contribute to WWE's creative department again. Basically, many people believe that the product has been better since Paul "Triple H" Levesque took over following McMahon's short-lived retirement last year. On the latest episode of Strictly Business, Eric Bischoff weighed in on the subject of McMahon's inability to step aside, stating that he'd miss it too much.
According to Bischoff, McMahon is a "visionary above all visionaries" when it comes to this industry." He praised the WWE executive for being able to come up with plans and execute them efficiently, and he doesn't believe that McMahon has it in him to stay out of creative on a wider scale.
Bischoff said that a part of McMahon probably knows that Levesque and other people have been doing a great job and that he shouldn't interfere with their plans, but that ultimately won't keep him away from the Gorilla Position. "I think as much as he may want to walk away from [creative], he's wired in such a way that he'll allow himself to do it," Bischoff said.
If you use any quotes from this article, please credit Strictly Business with an h/c to Wrestling INC. for the transcription.