Chris Jericho Reacts To Tweet About Getting Revenge On Recently Retired UFC Star Jorge Masvidal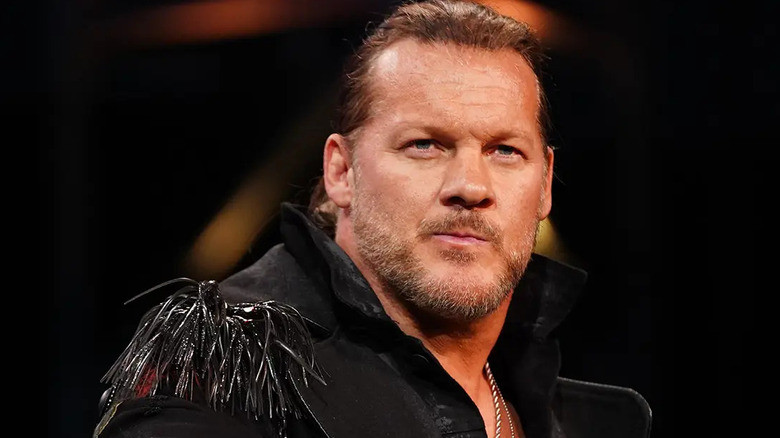 AEW
Before talks of a UFC/WWE merger emerged, All Elite Wrestling was blurring the lines between professional wrestling and mixed martial arts thanks to Dan Lambert and American Top Team. The founder of the acclaimed combat sports gym would bring his fighters to various wrestling promotions and would get involved in matches. One person who knows this all too well is Chris Jericho and it doesn't seem like he's forgotten his encounter with the newly retired Jorge Masvidal.
In response to the fighter's retirement at UFC 287, a fan shared the video of Masvidal nailing Jericho with a knee strike during a match involving the Inner Circle and ATT. Speaking volumes without opening his mouth, "Le Champion" retweeted the post, potentially indicating that another confrontation between "The Ocho" and "Gamebred" will happen down the road.
However, in a recent interview with Jim Varsallone, it sounds like Masvidal would be the new "Painmaker" if he were to step into the squared circle again. He said, "They know that when I come for these wrestlers [it's] none of that fake stuff. I'm trying to hurt them for real. Ask Chris Jericho, ask anybody that gets in the way. I'm trying to hurt them for real. So, if [AEW wants] that heat again, it's cool, but I don't think they wanna see me back in there after what I did... They're kinda worried about me."
But even if he never gets back in a ring, Masvidal still considers himself a fan. While discussing the experience of AEW events, he said that they have the "rowdiest shows when it comes to pro wrestling." Though it remains to be seen if his retirement from MMA means a long stint in a wrestling company, the former fighter will likely be seen at wrestling shows in the future.