Freddie Prinze Jr. Praises Rhea Ripley's WWE WrestleMania Win, Wants To See Beth Phoenix Challenge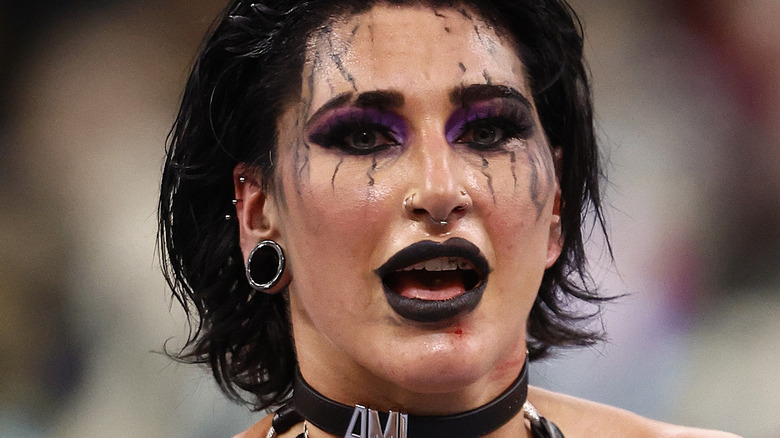 Ronald Martinez/Getty Images
Former WWE writer Freddie Prinze Jr. thinks Rhea Ripley will be "WWE SmackDown" Women's Champion for a long time and wants to see Beth Phoenix come out of retirement to face the Australian star. 
On the "Wrestling with Freddie" podcast, Prinze Jr. stated that the decision for Ripley to win the belt off of Charlotte Flair at WrestleMania 39 was the right call. He says that Phoenix feuding with Ripley would make sense as it would be the continuation of the storyline that began last year at the Extreme Rules show.
"She's [Ripley] going to be champ for a long time. I'd love to see Beth [Phoenix] come out of retirement, the way her man [Edge] came out of retirement because she did Beth wrong at that other pay-per-view, where she was like going to basically kill her and they made Edge say, 'I quit.' That was how they beat Edge in that 'I Quit' match, she was going to Con-chair-to Beth," said Freddie Prinze Jr. 
"Now you get that payoff, where you let Beth come in and get one little run at the belt, she loses, of course, and you let Rhea get that win as well, and that gives you time to build up whatever babyface you want to come after her that's going to fail, ultimately."
He further stated that Ripley should have, at least, a year-long run with the "SmackDown" Women's Championship. The former WWE writer feels that fans will cheer for the Australian if she's a heel or babyface, but thinks that WWE will put her up against "sweet little babyfaces" in the near future. 
Rhea Ripley said sometime last year that she would love to face Beth Phoenix if she held the "SmackDown" Women's title, and would love for the match to take place in Adelaide, Australia.