Eric Bischoff Thinks AEW Wembley Stadium Show Will Help International Distribution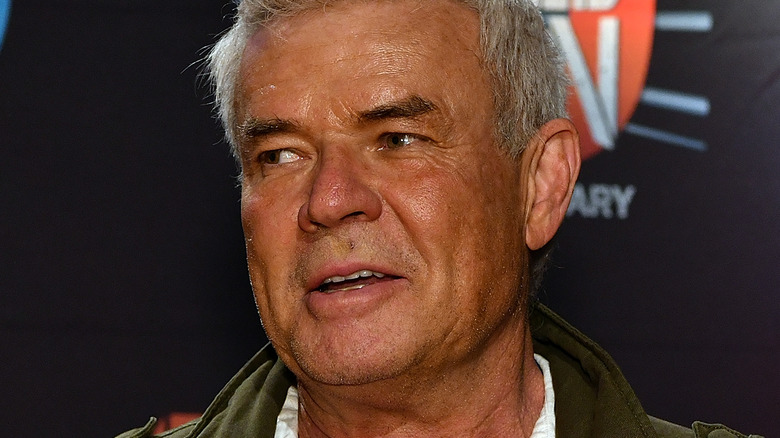 Slaven Vlasic/Getty Images
AEW is once again betting big on itself, heading to Wembley Stadium for a massive show in August. The bold move has impressed many in the wrestling world, including Eric Bischoff — one of Tony Khan's most ardent critics. The former WCW President never took his wrestling company across the pond to the United Kingdom due to a lack of distribution. However, he believes AEW is in a much better position to capitalize on such an international trip.
"I think AEW is gonna do extremely well," Bischoff gushed on the latest "83 Weeks." Bischoff refused to predict the turnout but thinks that AEW's "new car smell" will attract fans, particularly in Europe. "They've been hearing about AEW for four years ... getting bits and pieces of it however they get it, but now having that show come to Wembley ... it's going to be an event," he continued. "It's bigger than wrestling. It's a cultural event and I suspect it's going to do extremely well." 
Bischoff added his belief that the Wembley show will benefit AEW's ability to improve their distribution in Europe, especially if AEW proves they are willing to run "serious tours" in "serious venues." According to Bischoff, he sat in on meetings about international distribution during his time in WCW and informed listeners that European networks are more interested in shows and companies that are willing to visit European markets on a semi-regular basis, something which WCW was never able to commit to. "I think what you're going to see downstream is tremendous growth in their international television distribution and that's where the real benefit is gonna be."