Peacock Original Documentary On Ric Flair Nominated For Sports Emmy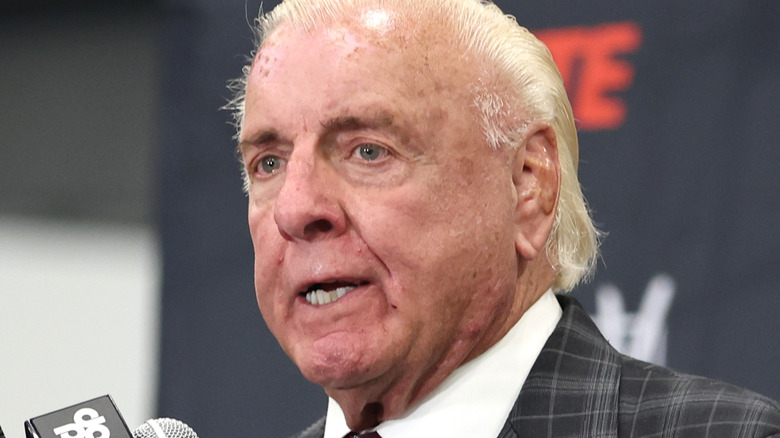 Jason Kempin/Getty Images
WWE's hunt for an Emmy may be nearing its conclusion with the announcement of this year's nominations for the Sports Emmys.
Peacock and WWE were nominated for a Sports Emmy Award in the category Outstanding Long Documentary for "Woooooo! Becoming Ric Flair," the recent documentary about the two-time WWE Hall of Famer and multi-time world champion. The documentary was nominated alongside "After Jackie" (the History Channel documentary about the wave of Black baseball players that followed Jackie Robinson), as well as "Citizen Ashe" (CNN's recent documentary about tennis legend Arthur Ashe), "NYC Point Gods" (the Showtime documentary about how NYC-area basketball courts shaped some of the best point guards in the NBA), and the Netflix documentary "The Redeem Team" (about the 2008 Olympic US Men's Basketball team).
The awards are given by the National Academy of Television Arts & Sciences, the same governing body that oversees the Primetime and Daytime Emmy Awards. WWE has been covetous of an Emmy Award over the past decade, with Michael Cole recently saying that the recent storyline featuring "The Bloodline" deserved one of the winged awards. Paul Heyman has said similar about Undisputed WWE Universal Champion Roman Reigns. In the past, WWE has submitted WrestleMania 37, as well as the WWE ThunderDome for Emmy consideration. In 2018, the company held a For Your Consideration event, which featured Dwayne "The Rock" Johnson in a video message, in hopes of recognition from the NATAS but were unsuccessful. AEW has also submitted for Emmy consideration in the past.