Raven Believes His Matches With Tommy Dreamer During Famed ECW Feud Don't Get Enough Credit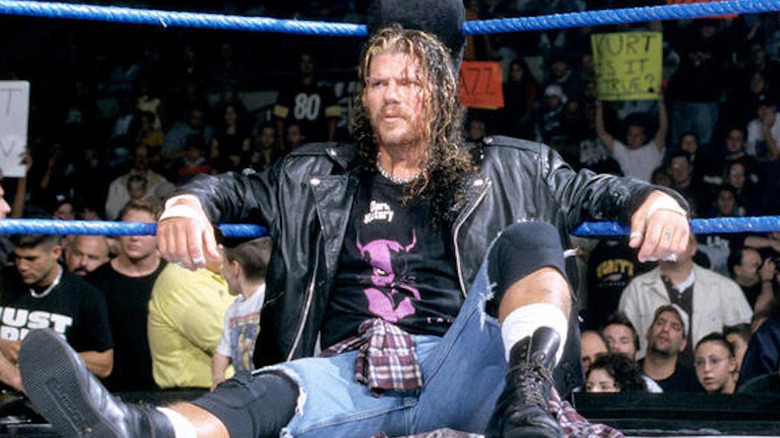 WWE
Former WWE and ECW star Raven feels that his matches with Tommy Dreamer in ECW should get more praise than it gets. 
Raven stopped by "The Snake Pit" recently, stepping in for Jake "The Snake" Roberts as a guest host, and the conversation turned to the art of selling, which Raven thinks ultimately soured his matches in the eyes of 90s wrestling fans.
"I don't think me and [Tommy] Dreamer ever got the true credit for our matches that we got for our program," Raven said. "Our program got hailed ... I'd put [the feud] against any two feuds ever ... the matches were spectacular too but I don't think they ever got the full credit because of how much selling we did. Which is so anathema to the people who just like to do high spots and the people that like to watch high spots."
Raven blames "smart fans" for wanting more "action" in their matches for the fact that his stories were always more lauded than his matches. Raven was even surprised to hear from his co-host that Dave Meltzer was lauding Raven's selling during that time period. "I never read that."
Raven was recently brought up by his long-time rival Tommy Dreamer. Dreamer noted in a recent interview that he might be to blame for some of Raven's health issues. "Did I cause Raven to have health issues later on in his life?" Dreamer asked, noting that he and the former ECW Champion had been involved in some brutal matches, and calling it a "big burden." 
Luckily for Dreamer, Raven is still wrestling, even appearing in Major League Wrestling's Battle Riot earlier this year.