First Look At New WWE Headquarters As Pics Circulate On Social Media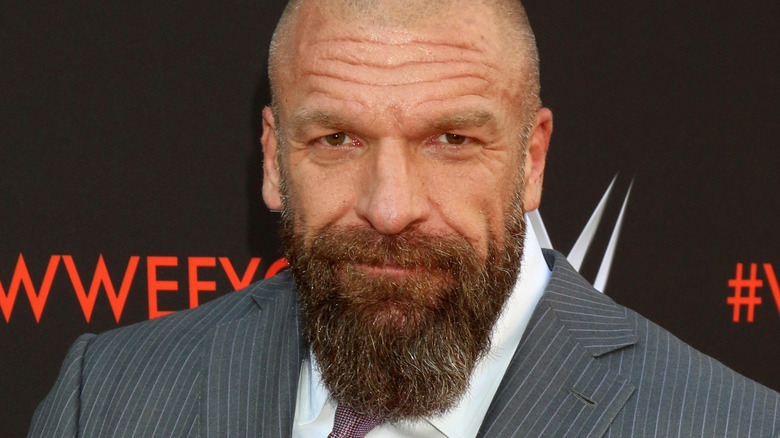 Kathy Hutchins/Shutterstock
WWE is getting closer to relocating to its new headquarters in Stamford, Connecticut. The company announced its intention to move in 2019 and finalized the deal in 2021 after the COVID-19 pandemic caused delays. The goal of starting to move was targeted for the end of 2022 and was then pushed back to the end of March 2023. In an update, a new image circulating on social media has provided fans with a first look at the new headquarters, which has two WWE logos on display.
WWE has operated out of Titan Tower at 1241 East Main Street since it opened in 1991. Now, the company is moving two miles west to a 13-story building at 677 Washington Boulevard, where they will be leasing over 400,000 square feet of the property for just over 16 years with the option to renew in five-year terms. WWE, who is the largest tenant in the building, will be neighbored by several other companies including accounting firm KPMG, tobacco company Phillip Morris, and an architecture firm.
Additionally, WWE will look to house all of their 800-plus corporate and production employees under one roof as opposed to them operating out of separate buildings as they have been in the years prior. Because of ongoing renovations, WWE is reportedly transitioning its employees over in phases by divisions with the hope of everyone being relocated by the end of 2023 or early 2024.
Fans received an inside look at Titan Tower in May 2020 when WWE held their men's and women's Money in the Bank ladder matches inside and on top of the building. Vince McMahon and other WWE figures made cameos before Asuka and Otis emerged as the respective winners.