Logan Paul Was More Confident In His Longevity With WWE Following WrestleMania 39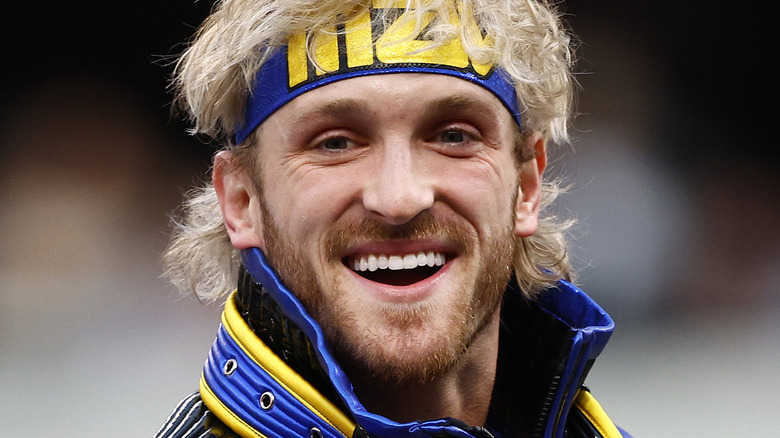 Ronald Martinez/Getty Images
ESPN broke the news on Wednesday that Logan Paul has re-signed a multi-year deal with WWE to keep him as a sports entertainer for years to come. Just last week, he competed in his second WrestleMania match where he came up short to Seth Rollins. It marked his first singles match since challenging Roman Reigns for the WWE Universal Championship at Crown Jewel, where he reportedly tore his MCL. Despite his loss to Rollins, though, Paul feels a lot more confident in his longevity.
"After this WrestleMania, when I walked away unscathed — like I'm telling you unscathed, the next day I could have ran a half marathon — I got a lot more confident in my longevity in this sport," Paul told ESPN. "There's a way to do it. There's a way to perform where you mitigate athletic risk, and I'm gonna find it, and I'm gonna go for the long haul."
Paul continued, "So now I have to actually be really good at this and, and take it serious and get creative in how I can make these lifetime moments that people never forget over and over and over again... So, while it is definitely harder to impress, and the WWE universe is gonna be watching me very carefully and scrutinizing how I perform and how I grow as an athlete, I am excited for the challenge."
The 28-year-old made a name for himself as a social media influencer and boxer before signing his first WWE contract in 2022. Going forward, he wants to continue utilizing the platform WWE has offered him while fulfilling his dreams to be "the biggest entertainer in the world." Ultimately, Paul wants to spend the next few years being taken serious as a wrestler while continuing to raise the bar with his performances.