Santos Escobar Says New LWO 'Not A Rerun,' Huge For Latino Representation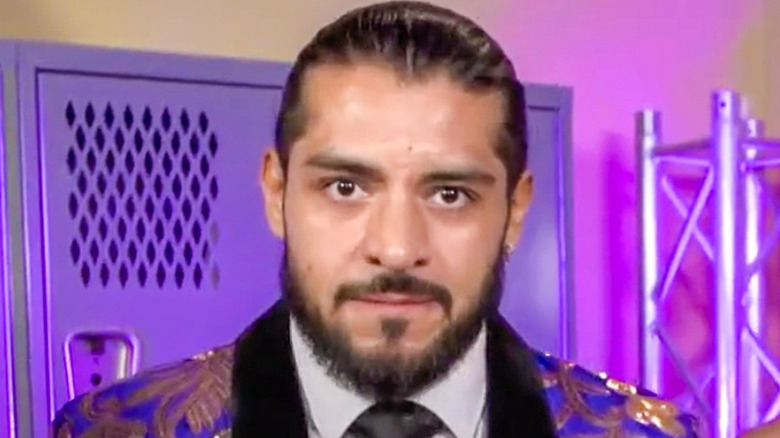 WWE
You can use the words "reincarnation," "reformation," or "regrouping" to describe the LWO, but 2023 group member Santos Escobar says "rerun" is not one of them. On WWE's "The Bump," the second-generation Mexican luchador opened up about what it means to himself and the broader Latin community to have the LWO back in the world of professional wrestling.
"I told y'all it's time," he said. "It's time for Latinos to rise. You know what I mean? Like, politically, socially, demographically, culturally — music, movies, entertainment, everywhere. We are everywhere. And yes, we're paying homage. Of course, we want to make [original LWO leader Eddie Guerrero] proud. Of course. But this is a whole new, different animal." Guerrero, who died in 2005, founded the LWO back in 1998 when he wrestled for WCW. The group, named as a riff on the NWO, included some of the most successful Latin wrestlers of all-time, including Rey Mysterio, Hector Garza, La Parka and more. Mysterio revived the group earlier this year in WWE, recruiting Escobar, Dragon Lee, Zelina Vega and more.
"To be a part of this reincarnation, reformation, regrouping of the LWO, it's very important to me because I get to carry on with what they did," Escobar said. "And I get to put my own sauce and my own salt and pepper on it. And I love that. We've discussed this before, what were my goals coming into the company? Of course, main event WrestleMania is one of them. And I feel like we're on the right track, which is getting there, getting there, getting there, and to represent who you are, where you come from, and what you're about. It's a huge part of it, to connect."