Ace Austin Empathizes With Josh Alexander Vacating Impact Title Due To Injury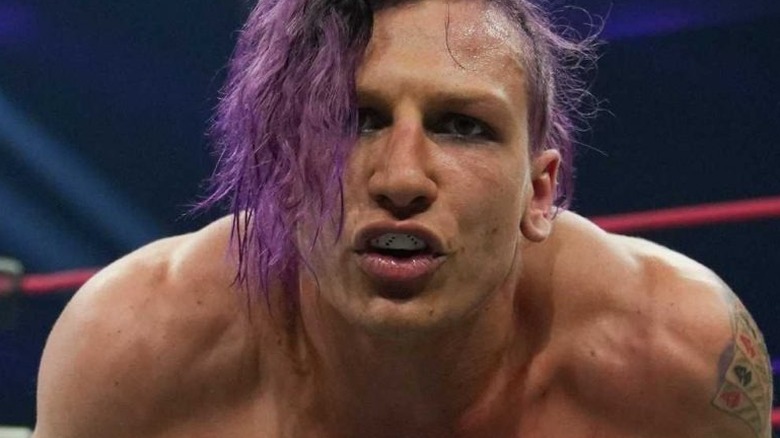 Impact Wrestling
Impact Wrestling World Champion Josh Alexander suffered a torn tricep just before last month's Sacrifice pay-per-view and was forced to vacate the championship, which was devastating for him and the promotion. Not only did he have to bow out of a six-man tag match that night, but the injury kept the "Walking Weapon" from a highly-anticipated title defense against KUSHIDA at Impact and New Japan's Multiverse United.
Due to the severe and terribly-timed injury, even Alexander's former foes like Ace Austin of Bullet Club have shown their support for his recovery. During an interview on "The Ten Count," Austin shared how disheartening it is to see the longest title world title reign in the company's history come to a disappointing end.
"Look, I have to admit that I can't say I don't have respect for Josh Alexander," he said. "There's no way I can't respect somebody who has worked so hard as he has. It was definitely saddening because he took the X-Division title from me. You rewind a while ago, I was this close to becoming the youngest world champion in Impact Wrestling history. I didn't quite get there. When he got the world championship, it just became farther and farther from my grasp, so to see it go down like that just doesn't feel right. 
"Somebody had to beat him for it, [but] the right way. He'll be back and there's no doubt that it's all gonna come full circle."
Despite their history together, it's great to see this kind of support from Austin for a fellow Impact star. Even though he didn't defeat Alexander earlier, the current Impact Tag Team Champion could have another shot whenever his old rival returns to the ring.