No New AEW Deal (Yet) For Kenny Omega, Still Months Remaining On Injury Extension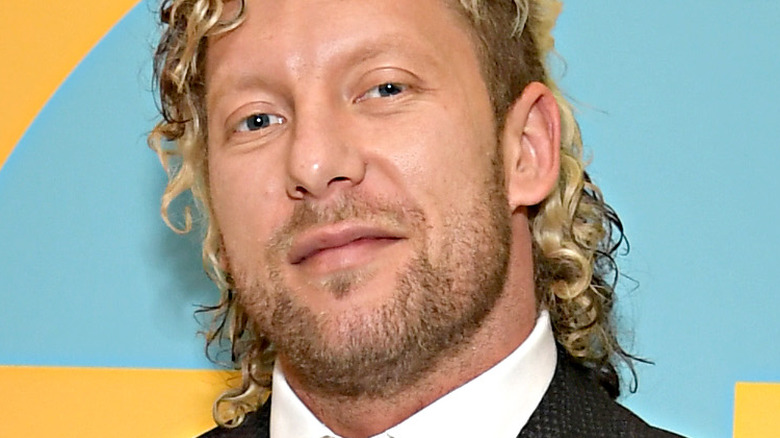 Emma Mcintyre/Getty Images
Kenny Omega's long-term future remains in question, but for the next seven-to-eight months fans can expect to still see "The Cleaner" wrestling for AEW. It's no secret that Omega's contract is up this year, and the former AEW World Champion has also made it clear he's "taking things one step at a time." But whether or not Omega will jump to WWE or stay in AEW will likely remain up for debate until he gives a firm answer on that next step. According to the latest Wrestling Observer Radio, Omega still has some time to decide where that step will land, as he is still under contract with AEW until at least November or December, but there's so far been no agreement on an extension between the four-time world champion and the Tony Khan-owned promotion.
This update comes after AEW reportedly utilized an injury-time extension on Omega's contract, which he signed back in 2019. The extension added months to his deal with the company Omega helped launch, after he was sidelined for most of 2022. Omega was out for nine months last year with multiple injuries, which were said to include issues with his shoulder, knee, and a hernia.
Omega reportedly worked through his shoulder injury at Full Gear 2021, where his record 346-day reign as AEW World Champion came to an end via a loss to "Hangman" Adam Page. Like others in AEW, Omega has been cryptic about his future with the promotion. But if the former NJPW star were to decide to test the waters of wrestling's free agency, he'd undoubtedly be one of the biggest names on the market, and would likely receive interest from most promoters.