Tommy Dreamer Compares Scott D'Amore As Head Of Impact To ECW Experience With Paul Heyman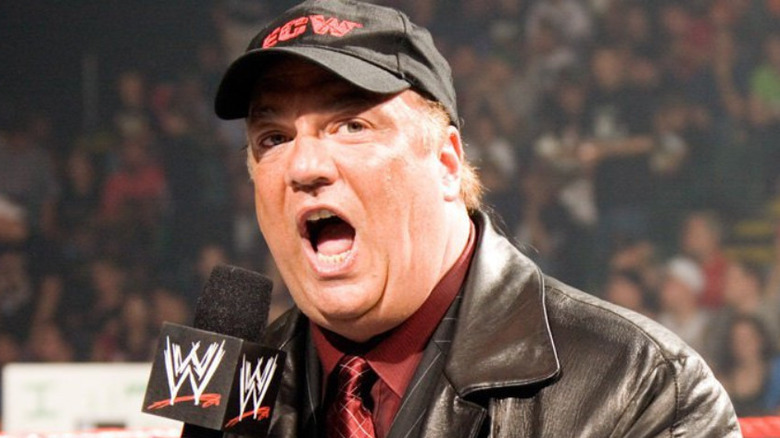 WWE
During his decades in wrestling, Tommy Dreamer has said and done it all, including a few things he probably shouldn't have. He's also worked with everyone, from Vince McMahon in WWE, to brief stops in Lucha Underground and AEW, to ECW and Impact Wrestling, the two promotions he's spent the most time with in his career, working both onscreen and backstage. As such, Dreamer has specific insight into the minds of both ECW mastermind turned WWE personality Paul Heyman and current Impact President Scott D'Amore. And while talking to AdFreeShows, Dreamer compared and contrasted the two, noting that the biggest difference, aside from Dreamer never getting this extreme with D'Amore, is their levels of organization.
"Paul would take everybody's opinion and use it to the best for what mattered for the show," Dreamer explained. "Paul knew that my heart was in the right place because we would have booking meetings as we were driving to the show. But Paul was very disorganized. I still have them in my house, pay-per-view lineup sheets written on pizza boxes ... or on the back of a plate that he ate a hot dog, or I did, and we'd write the lineup and post it on the thing."
"Scott likes to hear everybody's opinion. When talent comes to him with an idea, he sends it to the people," Dreamer continued. "He wants everyone to be heard, whether they're stupid ideas or great ideas ... and then it's like 'What does the team think?' He is very unlike Paul, where he likes specific things written down and wanted them to be followed, how they're supposed to be."
If you use any of the quotes in this article, please credit AdFreeShows and provide a h/t to Wrestling Inc. for the transcription