Vince McMahon Thought Nia Jax Could Handle Being Champion Early On In WWE Career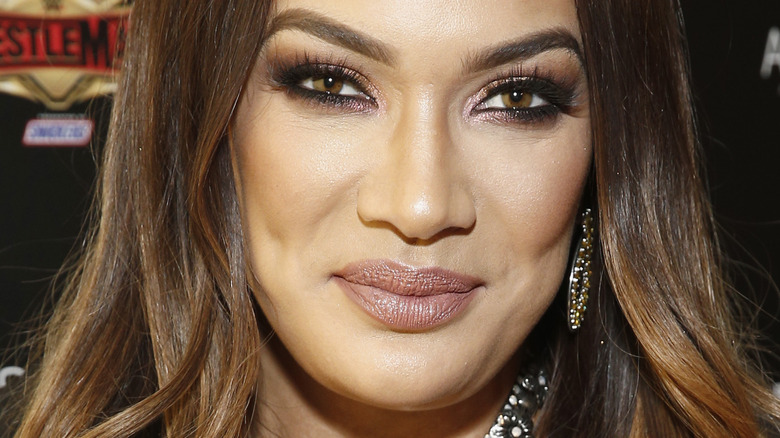 Brian Ach/Getty Images
The crowning moment of Nia Jax's seven-year WWE run came at WrestleMania 34 where she defeated Alexa Bliss for the "Raw Women's Championship." The match was the culmination of a yearlong friends-turned-rivals storyline, and the babyface, Jax, was expected to come out on top. However, Jax's friends and family at ringside were nervous spectators, as revealed by Jax in a recent interview.
"That was such a cool moment," Jax told the "Ring The Belle" podcast. "My brothers and aunt were in the front row, and they thought I was losing — because up until that moment, I wasn't winning too many matches. I was more excited to see their reaction [after my win] since they thought I was losing. It was the coolest moment ever, especially since the match was with my best friend, Lexi [Bliss]."
Jax referred to her win as "empowering" and explained the importance of herself and Bliss committing to the storyline since their real-life friendship was documented on social media and shows such as "Total Divas."
"Are they really going to buy that we're hating each other? She had a hard time with some of the stuff — like laughing at me and making fun of my size. I was like, 'I'm fine. Say whatever you want to, I'm okay with it. Because I know you genuinely love me.' It was hard for her. But when we actually committed to it, people loved it. It was a true overcoming the bully [story]."
'Vince Loved That Storyline'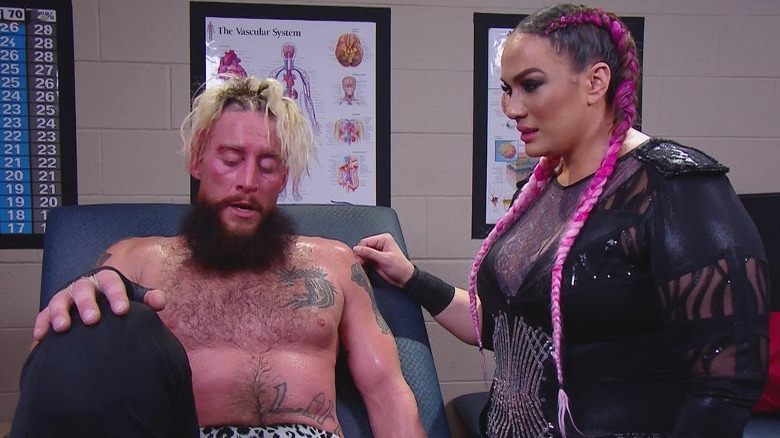 WWE
Nia Jax added that Vince McMahon wanted more out of her in the aftermath of her rivalry with Alexa Bliss, and felt that she had the tools to dominate the Raw women's division as its champion.
"I was surprised that [I was champion] so soon into my career," Jax admitted. "I was really honored that Vince thought I could handle it."
The Jax-Bliss rivalry was preceded by Jax's on-screen romantic storyline with Enzo, which was abruptly dropped due to Enzo's release in January 2018. According to Jax, McMahon was a big proponent of the storyline and felt that she showed a different side to her personality by getting romantically involved with a superstar. 
"The Enzo stuff was so much fun," Jax recalled. "That stuff was supposed to go until when I won the title [at WrestleMania 34]. He and I had our little love thing, but Lexi [Bliss] was supposed to get in on that. He was supposed to be our guest referee at 'Mania. Obviously, things changed, but all that was supposed to happen."
Jax revealed that McMahon "loved" the storyline so much that he sent her to a "205 Live" event to dominate Enzo's rivals and embrace him after his victory.
"That was one of his favorite storylines," Jax said. "I remember him going, 'How do you feel about kissing him?' I was like, 'If we have to. If that's where we're going.'" 
"The Irresistible Force" lost the "Raw" Women's Championship two months after WrestleMania 34 to Bliss and never reclaimed the title until the end of her WWE run in 2021.