WWE SmackDown Correspondent Megan Morant Finished Boston Marathon In Under Three Hours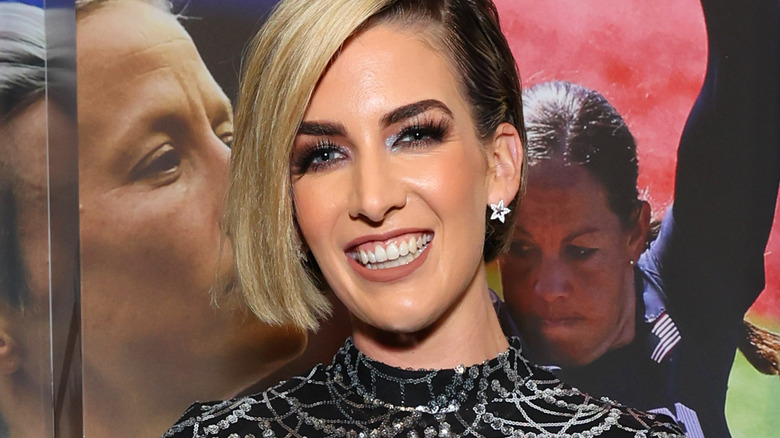 Cindy Ord/Getty Images
As tough as professional wrestling can be on both the body and the mind, it's only one of the several jobs/activities out there that can push someone to a limit. One such thing is running a marathon, an endeavor that requires one not just to run 26 miles, but also months and months of training. 
Yesterday, pro wrestling and the Boston Marathon crossed paths, after "Friday Night SmackDown" backstage interviewer Megan Morant took part and finished the marathon earlier today. And as WWE revealed in a congratulatory post on Twitter earlier in the afternoon, she has a lot to be proud of.
"Congrats Megan Morant on completing the Boston Marathon in UNDER 3 HOURS!" WWE tweeted. 
WWE's tweet was a response to Morant herself, who took to Twitter earlier this morning to reflect on her performance. The tweet captured Morant running, a smile on her face, as well as some other participants, which Morant pointed out to make a point regarding her own participation.
"People ask me all the time why I run marathons," Morant tweeted. "The two people hugging behind me sum it up perfectly. These moments are what life is all about. Working together to achieve something bigger than ourselves."
Morant, who has continued to perform her duties on "SmackDown" while preparing for the marathon, received additional congratulations from "Jimmy Kimmel Live" personality Cousin Sal, and fellow WWE co-worker Natalya.
"To accomplish what you did yesterday takes another level of conditioning and discipline," Natalya tweeted. "To run the Boston Marathon in under 3 hours means Megan averaged a 6:45 pace for the whole race. I'm so proud of you, Megan! Unreal."