George Foreman Explains How Wrestling Influenced Him, Recalls Working With Hulk Hogan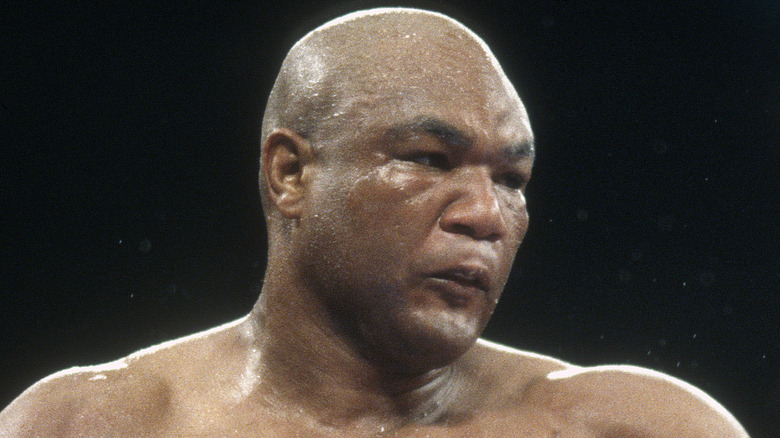 Focus On Sport/Getty Images
Big George Foreman is reflecting on his long career in boxing and grill entrepreneurship as the release of his biopic Big George Foreman: The Miraculous Story of the Once and Future Heavyweight Champion of the World nears. In an interview with Bally Sports, Foreman revealed that he was initially inspired by professional wrestling.
"I still think about it because some of those first original heroes of mine were from wrestling of course," Foreman said, "and then that mixed martial arts stuff, I'd have never done the rope-a-dope stuff if I'd have been in that."
Foreman had a hard time picking his favorite wrestler but noted that he'd become great friends with 2x WWE Hall of Famer Hulk Hogan. "We even got in the ring together, Hulk Hogan," Foreman revealed. "And who is the other guy who makes all the movies? I'd like to see him wrestle...The Rock!" 
According to Foreman, he has a long history with Dwayne "The Rock" Johnson's family. "You know I sparred with his dad?" He asked Brandon Robinson. "His dad came to spar with me all the way in the 70s. He was a rock for real...muscular guy!"
Much like Foreman, The Rock is also reflecting on his life and career, in the form of his current NBC show "Young Rock" which features the former WWE Champion narrating stories from various parts of his childhood. Despite Foreman's wishes and numerous attempts by WWE, Johnson does not appear anywhere close to returning to the ring anytime soon.