Bullet Club Leader Dave Finlay Reveals The Three Wrestlers He Studies The Most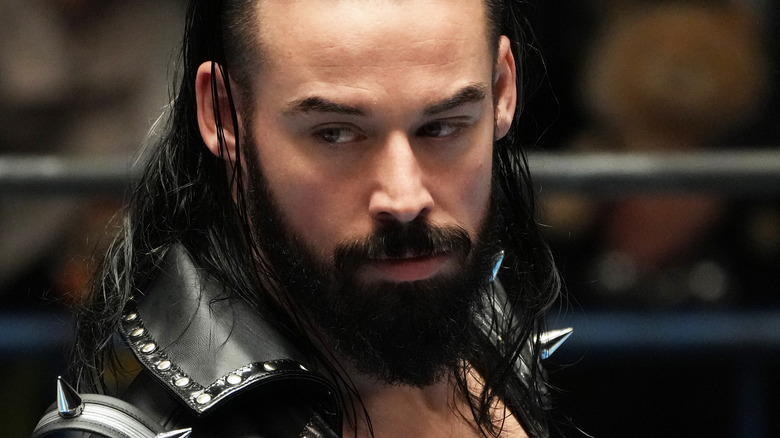 Etsuo Hara/Getty Images
No matter how old you are or how long you've been doing something, there's always room to keep learning. Professional wrestling is no different. That's why seminars, streaming services, and networking are so valuable for those learning the craft, even if they're already signed to a major company. That's why New Japan Pro Wrestling star David Finlay continues to study the all-time greats and seek out additional training whenever possible.
In an interview with Sports Illustrated, "The Rebel" revealed that he watches wrestling matches every day to learn from the past to enhance his future. In particular, he frequently reviews the work of "The Heartbreak Kid" Shawn Michaels, Bret "Hitman" Hart, and his own father, "The Belfast Bruiser" Fit Finlay. Although, the fourth-generation competitor also supplements his wrestling education by seeking out the guidance of the next generation of the legendary Hart Dungeon.
"The last year, year and a half, living in Tampa, I live pretty close to [WWE's] Tyson Kidd and Nattie Neidhart, and I've trained with them in their ring," said the new Bullet Club leader. "I've been picking [Kidd's] brain for the last year and a half in their version of the dungeon. I grew up with a ring in my backyard, just like Nattie did. I'm in there on a regular basis fine-tuning my skills. It's not so much training. It feels more like a Fight Club, and that's translated well for me in New Japan."
These advanced courses and extra tape study have paid off since "The Celtic Prince" reached a new level in NJPW this year. Now with the infamous Bullet Club backing him up, maybe he'll expand his topics of study to include factions like the Hart Foundation, the nWo, and D-Generation X to find inspiration to lead his group to victory.