Goldberg Reportedly Met With International Promoter Over WWE WrestleMania Weekend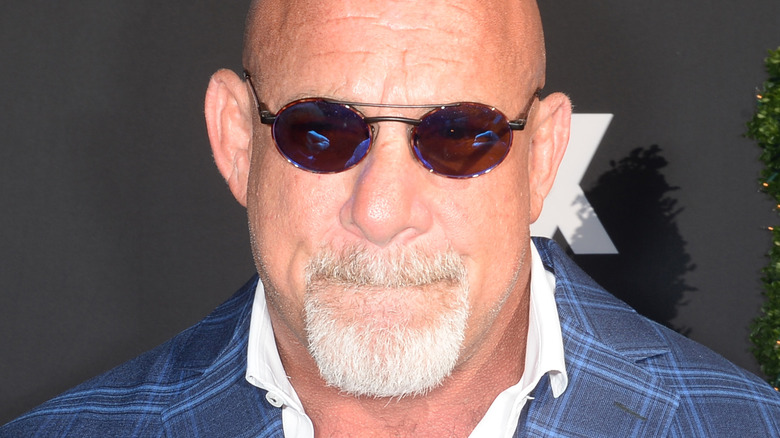 Jerod Harris/Getty Images
WWE Hall of Famer Goldberg has reportedly been a free agent since the end of 2022. His name has been in headlines again recently after he revealed that he had a "handshake agreement" with Vince McMahon for a retirement match that didn't come to fruition.
In an update from PWInsider Elite, Mike Johnson reports that the 56-year-old was in Los Angeles during WrestleMania week and met with at least one international promoter to discuss the idea of a potential farewell event in Israel and possibly other countries. Additionally, it was noted that Tony Khan has "seemed open" to the idea of Goldberg competing in AEW, but there hasn't been confirmation regarding talks of a Goldberg vs. MJF match.
Goldberg's most recent stint with WWE kicked off at the end of 2016 and featured several high-profile matches against the likes of Brock Lesnar, The Undertaker, and Bobby Lashley. He also captured the WWE Universal Championship twice by defeating Kevin Owens in 2017 and then "The Fiend" Bray Wyatt in 2020. Goldberg hasn't competed since Elimination Chamber 2022 when he challenged Roman Reigns for the Universal title.
Since Paul "Triple H" Levesque took over as WWE's Chief Content Officer, he's focused on restocking the active roster and has only brought in legends such as Lita and Trish Stratus for longer programs. While McMahon is back in the fold as the company's Executive Chairman, there have been no reports yet of Goldberg returning to WWE. The last time he competed outside of WWE was in 2003 for All Japan Pro Wrestling.