Behind-The-Scenes Update On What It's Like To Work In New WWE Headquarters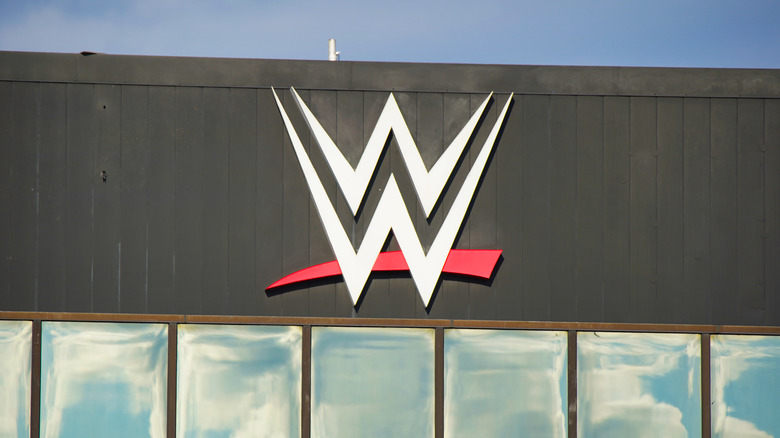 Adam McCullough/Shutterstock
After well over a year of hype, WWE's new headquarters formally opened last week, starting the process of moving staff from the current headquarters that will last roughly through the end of 2023. On Wednesday, PWInsider Elite reported on some of the feedback they have heard from employees so far, with the consensus being that it feels bigger and more impressive. As described in the report, "several" employees told PWInsider that "it's like working in HD vs. standard broadcasting in terms of the space and feel," emphasizing that there are various displays in the new building that are sure to catch the eyes of visitors, whether that's business partners, members of the media, or otherwise.
Last week, Michael Monteforte, whose profile lists him as WWE's corporate trainer at the company gym, posted an exterior photograph of the completed new headquarters on his Instagram account:
By virtue of being a much bigger building than the existing headquarters, long dubbed "Titan Tower," it will eliminate the need for using separate buildings for, among other things, the company's TV production studio. At the existing headquarters, employees who worked at both the tower and the separate buildings like the studio, required the services of, depending on how far away the outbuilding was, a WWE-employed crossing guard or a WWE-provided shuttle bus. The shuttle buses are also used to transport employees to and from the Stamford Metro North train station, as it's about two miles away, but the new facility will eventually do away with the buses, as it's less than a quarter-mile away from the station.