AEW's Brody King Talks Similarities Between Wrestling And Fronting A Hardcore Band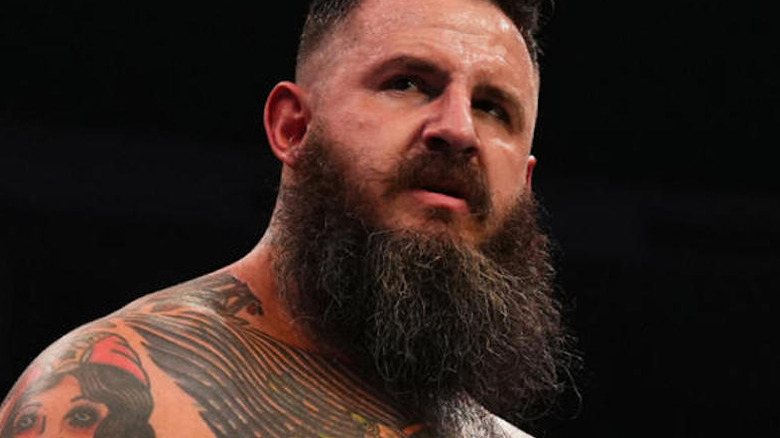 AEW
A professional wrestler's skills can be transferable to other forms of entertainment. We've seen wrestlers take on acting, cooking, dancing, and even air guitar. But for Brody King, he takes certain elements of his in-ring persona and translates them into music as the lead singer of his band, God's Hate.
In an interview with "My Mom's Basement With Robbie Fox," King discussed how similar the two sides of him can be and how one passion fuels the other. For example, he revealed that he learned to be comfortable in front of a crowd thanks to his band, but did state that the music requires a little less character work.
"They really go hand in hand," he said. "With wrestling, I just tried to amp up everything that I liked. I take elements from hardcore music, from punk music, from wrestling. I always said that Brody King the wrestler is myself (Nathan Blauvelt), Henry Rollins, Bruiser Brody, and a caveman and you just smash it all together. I didn't have a character when I would play in God's Hate, but now I kind of do. It's more manic and mean. I try to just be more aggressive ... it just adds to the vibe of the whole show."
The House of Black member isn't the first wrestler to bring his talents to the stage as a musician. Maki Itoh, Jimmy Hart, UltraMantis Black, and Mark Andrews are just a few names that share his passion for music. But in AEW's locker room, Chris Jericho also understands this connection between wrestling and music. According to King, the Fozzy frontman agrees with his assessment but adds that they have to know "when to pull back on one thing and push it forward on the other."