Trish Stratus Reveals Why She Chose 2023 To Come Back To WWE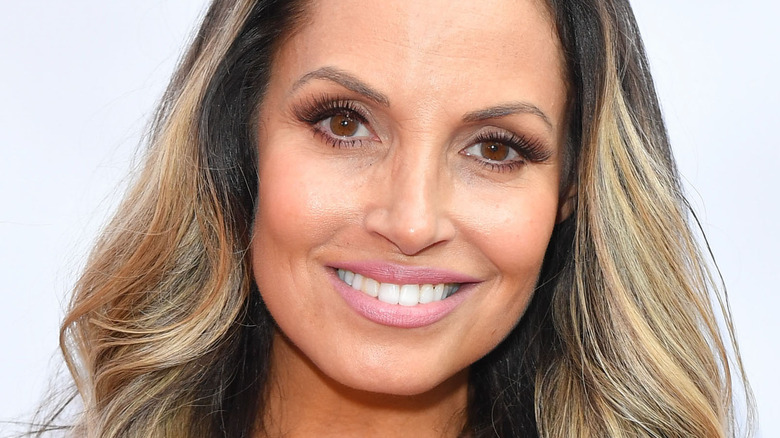 George Pimentel/Getty Images
Trish Stratus is opening up about why she returned to WWE, and what boxes she wanted checked upon her comeback. Speaking with Busted Open Radio, the seven-time WWE world champion said she wanted to make sure her long-awaited return to pro wrestling would be both challenging for herself and interesting for fans.
"I'm constantly proving myself to myself," Stratus said. "And when I got the call to do WrestleMania, that was fun. It was fun to be in that capacity to do it at that level and at that stage. I'm all about layers and it was like, I hadn't dipped into this territory again, you know, for a long time. And it was like, can I do this? And when I did it, I loved it." Stratus largely left her in-ring career behind in 2006, when she semi-retired, but continued to wrestle sporadically. She was inducted into the WWE Hall of Fame in 2013, and has actually only wrestled one singles match since 2011. But Stratus made an impactful return in February, when she ran out to help Lita and Becky Lynch win the Women's Tag Team Championship.
As mentioned, Stratus later teamed up with Lita and Lynch at WrestleMania 38. Then on last week's "WWE Raw," Stratus cost them the titles and turned heel on Lynch, potentially laying the groundwork for a major dream match. "To be able to go back to this capacity, it felt like it's fun and it's a good story," she said. "I think it's interesting. I always say whenever I went back, it has to check a few boxes. Like, is it interesting? Is it challenging for myself? Will the fans be intrigued by it? Will it tell something different than we've told before, a story that's different than we've told before?"