Mercedes Mone Calls Japan Her Home, Says She Wants 'To Make New History'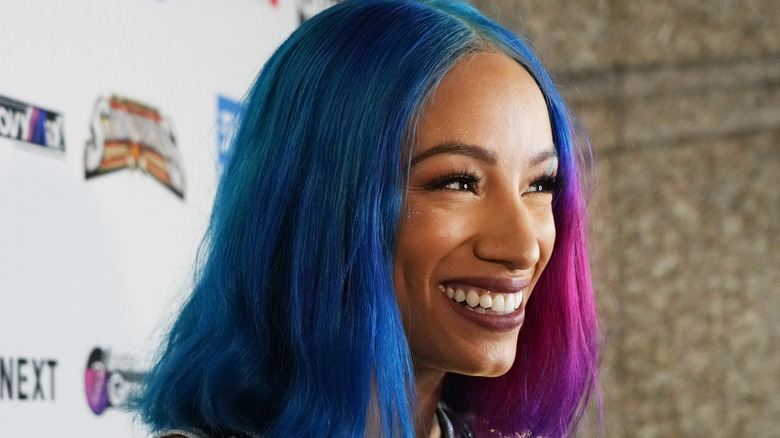 Etsuo Hara/Getty Images
Mercedes Mone, the former Sasha Banks, has more than held her own so far in Japan, having widely praised matches for the IWGP World Women's Title against the best wrestlers that Stardom and NJPW have to offer. This Sunday at All-Star Grand Queendom, she wrestles for Stardom proper (as opposed to an NJPW-branded show) for the first time, defending the title against Mayu Iwatani. On Thursday, Sports Illustrated published a new interview with her, where she talked about her upcoming title defense and her plans in Japan more broadly.
"The ultimate goal for a lot of professional wrestlers is to make it to WWE," she said of her former employer. "That's what I thought was the big time. But I did that. I wanted to make new history, and the place to do it is here in Japan. Japan has the highest standards for women's wrestling, and I want to set the standard in New Japan. This isn't just for me. This is for the future. It's for every girl that has a dream. I'm showing the world you can achieve feats that no one else has done before. I want to set the same example. There are so many places where you can wrestle and make your voice heard."
She added that she sees herself as not just the best female wrestler in North America, but the best in the world. "I am making that statement in Japan. Women belong in this sport," Mone explained. "I grew up watching bra-and-panties matches, but Japan had these hard-hitting, physical, violent women's matches." And with regards to reports that her contract with NJPW expires after Sunday's match, she dismissed them. "The rumors are so far from the truth," says Moné. "This is my new home. I'm embracing the way of life. I'm riding the train, I'm eating the food. I'm not here for a quick second. I have a kitchen in my apartment, but when I go out, I'm eating yakiniku."
All-Star Grand Queendom streams live on Pia this Sunday.