Stacy Keibler Shares Video Of Her Getting Ready For WWE HOF Induction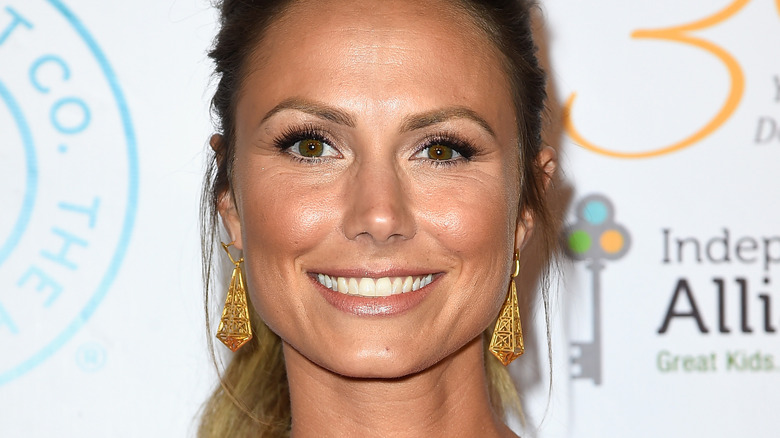 Frazer Harrison/Getty Images
Stacy Keibler released a new video on Thursday that shows just how excited she was to be inducted into the WWE Hall of Fame earlier this month.
The one-minute clip shows Keibler, 43, getting hair and makeup done backstage, smiling the whole time as she barely contains her excitement. The video ends with the former WWE star walking through the tunnel at the Crypto.com Arena in Los Angeles, on her way out to make her acceptance speech.
Keibler's induction marked a storybook ending to her professional wrestling career, having grown up a fan of WCW and WWF. Her lifelong fandom was recognized during the ceremony, which included footage of a young Keibler dancing in the crowd of a WCW show wearing an NWO-Wolfpac shirt.
"I was a superfan first and I will always be a superfan," Keibler said in her acceptance speech. "I saw an ad for a dance contest to be the next WCW Nitro Girl. I was a dancer, so I thought, well, if I enter it, I make it to the finals, maybe I could meet Bret Hart."
Keibler started her career in WCW when she entered a contest to become the company's "Nitro Girl" dance group. The former Baltimore Ravens cheerleader worked her way up to a valet role and then later made her in-ring debut with WCW in 2000 before jumping to WWE, where she was part of the promotion's "Invasion" angle featuring former WCW wrestlers.
The WWE star became a fixture on its weekly television series, but never won a championship with the promotion. But that didn't impact Keibler's popularity among fans, as she went on to become embedded in pop culture, once dating actor George Clooney and later appearing on ABC's "Dancing With the Stars."