Big E Comments On How He Ended Up Working With The USFL's Michigan Panthers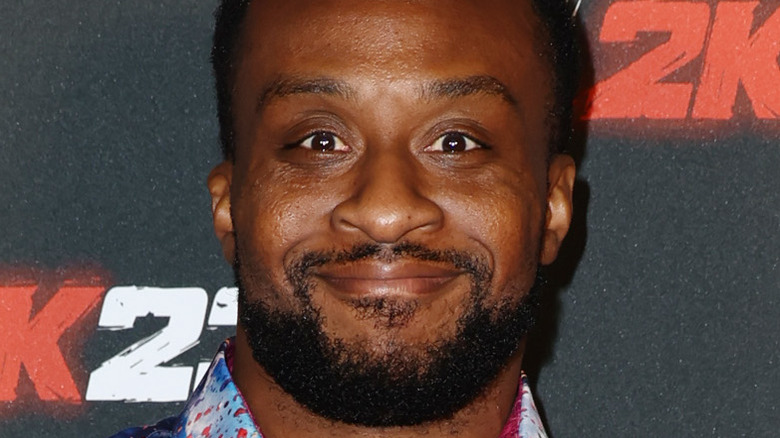 Joe Scarnici/Getty Images
Former WWE Champion Big E has been off television for some time after suffering a serious neck injury in 2022. While WWE fans don't get to see Big E as much these days, USFL fans will get to see The New Day member at every Michigan Panthers home game, as E will serve as the team's official emcee. 
In a new interview with "Battleground Podcast," the former NXT Champion and former college football player said he's essentially returning to his roots.
"Football was my first love," Big E explained. "Obviously everything that I have that's good in life is because of wrestling, I can't tell you how much I love wrestling, my time in WWE, but the first thing I loved as a kid was football, so that is something near and dear to me." 
Big E also says that his participation makes sense because of his and WWE's great relationship with Fox Sports, which owns the USFL. Further adding to the synergistic opportunities of the partnership, the Michigan Panthers play all their games at Ford Field, the site of this year's SummerSlam. 
"I've been out with this neck injury but I still feel great," E continued. "And it felt like this was the perfect opportunity to both promote Fox's USFL and the Michigan Panthers, in particular, and, of course, WWE SummerSlam."
Big E also says that it won't be entirely business as he's a big fan of the Michigan Panthers, even praising some team members like Player of the Week Josh Love.