Ronda Rousey Still Not Fit For Full Return After Working WWE WrestleMania Injured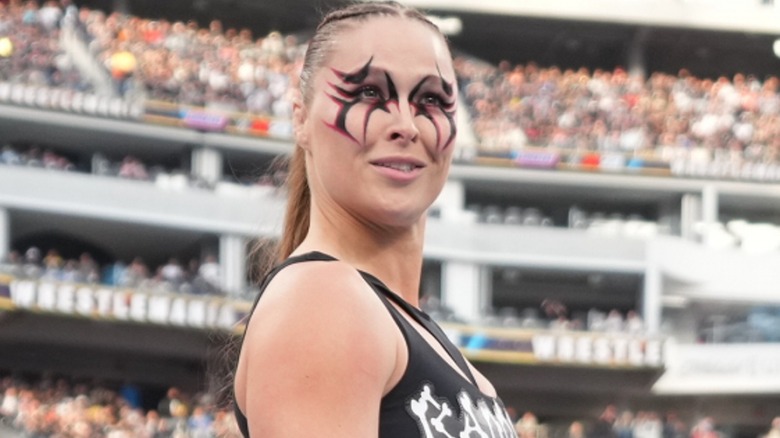 WWE
Ronda Rousey and Shayna Baszler walked out of WrestleMania 39 with their arms raised in victory, but that's also the last time we've seen the duo in action since as Rousey continues to recover from a broken forearm. Per the latest Wrestling Observer Newsletter, Rousey would not be denied participation at WrestleMania in the women's tag showcase, adopting a "f**k it" mentality due to the special nature of the moment and wrestling anyway, regardless of whether she was ready to compete or not.
Rousey forced Shotzi to submit via the arm bar to secure the victory, but that was really her only involvement in the match. As a result of her injury, she was extremely limited as to what she could do in the bout and was protected accordingly. After all, she did have seven other women participating in the match to garner attention while she waited for her opportunity to get in the game. However, we are now three weeks post-WrestleMania, and she does not appear ready to get back into the ring yet.
It had long been believed that Rousey and Baszler were set to go after the WWE Women's Tag Team Championship. However, that plan was put on pause in the weeks leading up to WrestleMania with the uncertainty surrounding her injury likely playing a factor. No timetable has been laid out for when she'll be good to go again. But when she is, her and Baszler will have new champions to chase after Liv Morgan and Raquel Rodriguez became the new titleholders.