Saraya Is Excited To Return To The United Kingdom For AEW At Wembley Stadium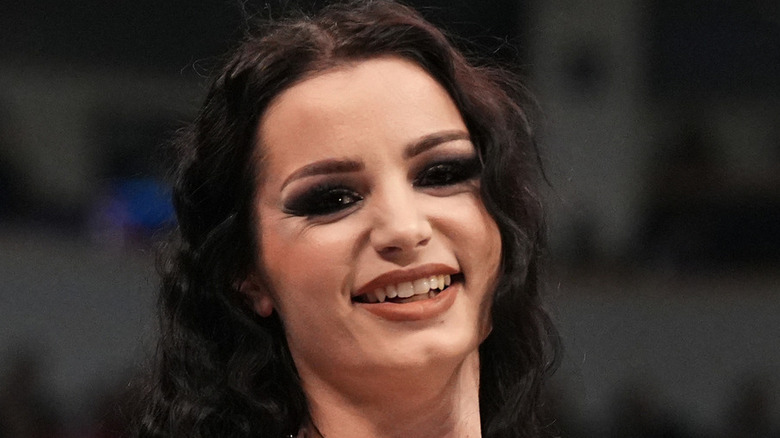 AEW
Saraya will return home later this summer, and as expected, she's excited. On Sunday, August 27, AEW will host All In at Wembley Stadium in London, about two hours southwest of Saraya's birthplace in Norwich, England. While the show is still months away, Saraya admitted she's already experiencing a whirlwind of emotions thinking about it. "I feel like being there is gonna make me cry — in a good way, it's just a homecoming kind of thing. I haven't performed there in a long time, so it's gonna be good to be in front of my home country people too," she told Metro UK.
On the topic of All In, Saraya recently expressed her wish to square off with fellow England native Jamie Hayter, or the IWGP Women's Champion Mercedes Moné, at the big event. While AEW has yet to formally announce any matches for the All In card, a bout for Saraya would mark her first time wrestling in the UK since April 2016, when she was with WWE. If she does end up wrestling that night, Saraya will feel a little bit of pressure performing in front of the London crowd.
"'It's difficult to explain, because thinking about it now, I get the butterflies in my chest and my stomach. I feel like I'm gonna be full of nerves because I just wanna do good for my people!" she said. All In stands as a homecoming for not only Saraya, but several other AEW stars as well, including AEW Women's Champion Hayter, PAC, Anthony Ogogo, and Nigel McGuinness.