Bull Buchanan Is Fine With WWE Not Acknowledging NXT Star Brooks Jensen As His Son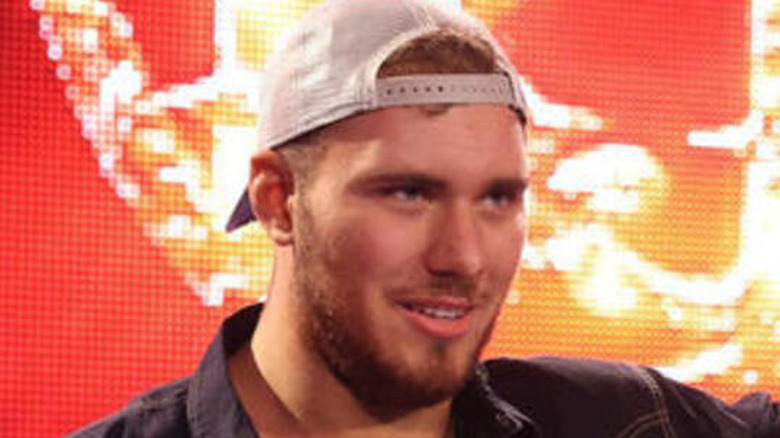 WWE
Bull Buchanan is proud of his son Brooks Jensen's recent run on "WWE NXT," and doesn't mind that the promotion isn't putting much focus on the fact they're related. "They want to see them kind of try and make it more on their own merits instead," Buchanan told the "Two Man Power Trip of Wrestling." "Vince has always liked creating his own superstars so that just kind of falls in line with that, but it doesn't bother me a bit."
Buchanan continued: "They're creating an alternate universe. When they say the WWE universe, that's what they're doing. They're creating a totally alternate universe. Of course, they do pay homage to the guys going forward, but they're creating a whole new universe full of stars." Buchanan wrestled for WWE from 1997 until 2003, and worked around the world for promotions like ECW, AJPW, Pro Wrestling NOAH and more. Jensen made his debut for WWE's developmental brand in September 2021. "He's doing good," Buchanan said, noting that his son began training when he was 14, and had his first match when he was about 15.
"I knew pretty early on he's been wanting to do this since he was a small, small kid," Buchanan added. "He followed me around to all the indie shows and he got into amateur wrestling and he was very successful and he won the state championship his senior year." Jensen has now parlayed that success into the world of pro wrestling. Thus far in his career, the second-generation superstar has held four tag team championships, including the "NXT UK" Tag Team Championship alongside Josh Briggs.